The shops are filled with grey pinafores, trousers and blazers advertised by huge bright signs with faux chalk writing: "Back to school!"Whilst many get lost in the aisles between pencil cases and lunch boxes, we assume that all school-age kids across the UK are doing the same.
But there is an alternative which an increasing number of parents are opting for – Home Education.
Our whole system seems set up to prepare and conform our children into school pupils and later university student "academics."

My husband and I, however, decided to explore several options for our two daughters , Jasmine, 4, and Arianna, 1.
And from the beginning of the year we began testing out "home schooling," although the reality was that most of the learning we did was doing things outside the home from discovering art galleries to nature trails and language learning.
There's even forest schools around West Yorkshire and indeed the rest of the country where children go to learn about the outdoors using the natural environment.
I was surprised at how strong a community there was when it came to meeting other home education families and there certainly wasn't a shortage of opportunities to socialise.
We kept an open dialect with our daughters about what they enjoyed and wanted to learn, as well as keeping my eldest daughter Jasmine at pre-school for her free government-funded 15 hours. Variety is key for our family.
We also decided to apply for local schools to keep our options open. Then when it came to making an informed choice we were led by Jasmine, who was adamant she wanted to go to school.
I'm not sure if her decision is due to what's been drilled in to her by society… but either way she is so excited and certain about starting school that we of course went with her decision. And we will keep an open mind.
If Jasmine thrives at school then brilliant but if it doesn't suit her needs and personality then we will review other options again such as home education and Steiner schools where children learn by doing and are not tested.
So for now we're in the majority and have ordered the school uniform, we've bought the lunch box and discussed the school run.
I think it is fantastic, however, that there are other options for our children, as each child is individual.

When I was at school I was only given the choice of university or a job and, apprenticeships were frowned upon. But that's no longer the case and we now cherish a number of different career/education paths.
So hopefully we will do the same with "schooling" and not just accept the norm but go what is right for us all as individuals.
There's no one size fits all.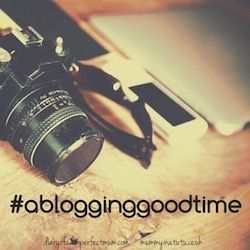 <a href="https://honestmum.com/category/brilliant-blog-posts/"><img style="margin-left: auto; margin-right: auto; display: block;" src="https://i.imgur.com/fJzNWoE.jpg" alt="Brilliant blog posts on HonestMum.com" width="301″ height="189″ /></a>