1. Have a basic plan:
The site is separated into two parks. One is Disneyland Park where you'll find lots of rides for the little ones, you'll meet the core Disney characters and see the essential Disney Parade (at 5.30pm when we went). The other park is Walt Disney Studios Park. This has bigger rides, lots of shows and a cinema. Plus some really cool animation classes and a light sabre academy. So I'd check the show times first and then in between work your way around Disneyland Park.
There's loooong queues to take photos and get their autographs. So either take a selfie with them in the background or go to one of the themed restaurants. If you're staying in Disneyland, some of the characters will be around the restaurant area in your hotel.

3. Magic hours & fast passes: anyone can get fast passes for the rides to avoid waiting in lengthy queues. Just go to your ride, scan your ticket & you'll receive a fast pass (queue jump) for an allocated time.
Plus if you're staying inside the resort you'll be given 2 hours before opening time to enjoy the parks and, it's a lot quieter then. So between 8am-10am make the most of that magic time for the big rides and meet any must-see characters.
These are free with your day pass and are absolutely awesome for the kids. We recommend the Frozen sing-along show near the fun and fast Indiana Jones ride inside Disney park. In the other park (Walt Disney Studios)we went to see the Mickey Mouse magic show (featuring all the favourite characters) and a Disney Live interactive show. All the shows were top notch and it's worth arriving 30 minutes before the start to get a good spot. I also went on the Armageddon show/ride which would be fun for older kids.
It amazed me how much fun us big kids had. Our favourite rides (without the kids) were:
Tower of Terror
[wpvideo mpGVJ1pn] [wpvideo zfMkon3u]Rock n Rollercoaster ride

Space Mountain

And for a gentle journey/relax take the Walt Disney Studios train.
You can take a picnic into the parks and There's various picnic areas or you can get a meal deal in one of the restaurants. For an adult's stone baked pizza, garlic bread, ice cream and drink it was around 15.99 euros. Or if like me you fancied a salad & grains this cost 6.99 euros. Drinks around the park were around 3.50euros and so were the ice creams. Or for slushes it was a bit more. Yet there's also water fountains dotted near most toilets. Before you get into the parks there's a train station outside which apparently has a little supermarket in.
I made the girls Disney travel bags in order to give them treats each day to avoid spending a small fortune on merchandise within Disneyland.
You can borrow buggys for the kids if you haven't brought your own. There's free shuttle buses from Disney accommodation to the parks but there's also signs so you can walk.
9. Entertainment day & night:
There's lots of evening entertainment inside the restaurant / bars located at the entrance of the parks from salsa classes to meeting characters. There's also fireworks at 11pm.
We flew to Paris Charles de Gaulle on a FlyBe flight from Doncaster Sheffield Airport which was quick and easy. We caught a large taxi from the airport which cost around 100euros. Or you can book a Disney Magic bus for around 20 euros per adult and 16.50 for kids. Or you could get the Euro star instead of flying. And instead of a bus/taxi you could jump on the train which stops right outside the parks.
To watch clips of Disney as well as hearing our top tips, click here:
[wpvideo hl8jhtQN]

We stayed for two nights and had three full days in the Disney parks which was just right.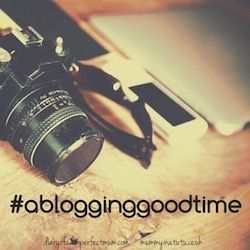 <a href="https://honestmum.com/category/brilliant-blog-posts/"><img style="margin-left: auto; margin-right: auto; display: block;" src="https://i.imgur.com/fJzNWoE.jpg" alt="Brilliant blog posts on HonestMum.com" width="301″ height="189″ /></a>