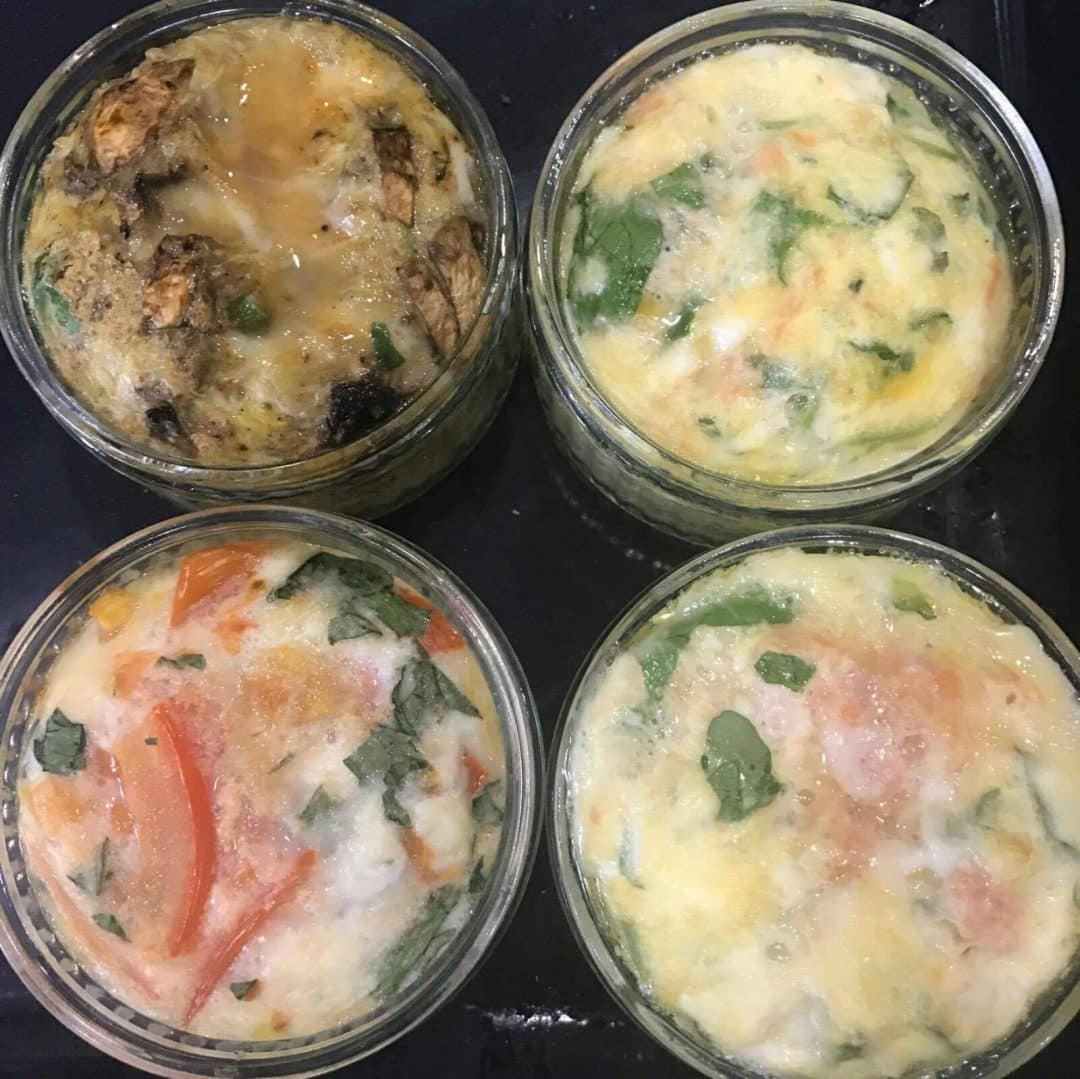 MasterChef star Chris Hale aka my husband shares his secrets to make quick, healthy and tasty food for the whole family…
Mini frittatas:
Most of us have fallen off the New Year health-kick bandwagon by now. So, I thought the perfect anecdote would be a delicious recipe for a healthy, varied breakfast you can prepare the night before. It is essentially a mini frittata, but baked in a ramekin. Here are a few simple ideas to start you off:
Method:
Simply whisk a couple of eggs with a variety of ingredients and bake for 15mins at 180 degrees for a delicious and healthy start to the day.
Ingredients:
Italian:
2 eggs
1/2 tomato chopped
4 basil leaves chopped
50g mozzarella
Indian:
2 eggs
coriander to taste
1 birds eye chilli finely chopped
1 mushroom chopped
1 tsp garam masala
1 tsp turmeric
British:
2 eggs
Handful watercress chopped
1 tbsp creme fraiche
50g smoked salmon
Chris runs his own catering company called Pop Up North.
Pop Up North creates high quality pop-up restaurants, it provides private dining, as well as, events catering.
For more information, go to:
Twitter: @popupnorthfood
Facebook: popupnorth
www.pop-upnorth.co.uk
Competition on Facebook.com/popupnorth