Just a 15 minute drive from the centre of Kuala Lumpur, and we found ourselves transported into a secret garden offering fine food.
This "exotic dining experience" takes place in a traditional building perfectly set amongst lush greenery with flowing waterfalls.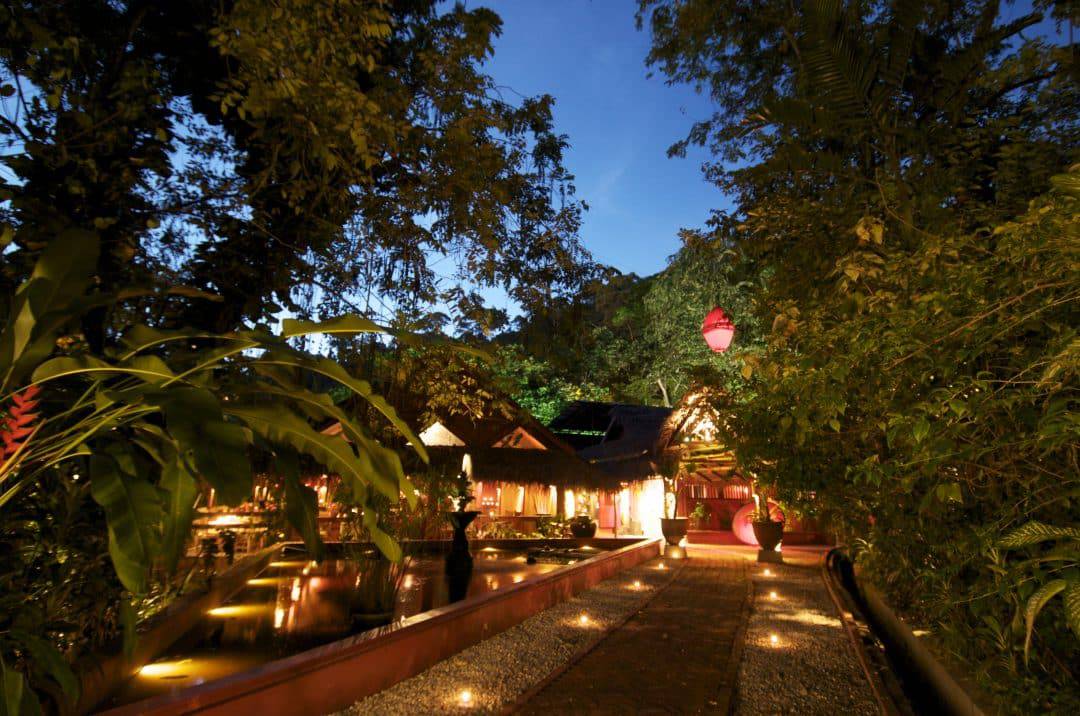 And to get our dinner flowing in this quiet retreat, we kicked off with a cocktail for Chris and a Jasmine tea for me. As well as the usual soft drinks for our daughters.
The IndoChinese menu is inspired by Executive Chef Somjuhan Wandee who hails from Chiang Mai, Northern Thailand.
It would be rude not to kick off proceedings with the 'Symphony of starters'…
What we thought: Video
Mains
I went for beancurd and some tasty greens as a side (I love my veg, being a life-long vegetarian I've acquired a need for greens at every meal.). The girls had duck egg omelettes and noodles.
My MasterChef hubby Chris, however, is a lover of meat and seafood but likes it to be perfectly cooked (my cooking skills leave a lot to be desired).
So he opted for a main of Wagyu beef.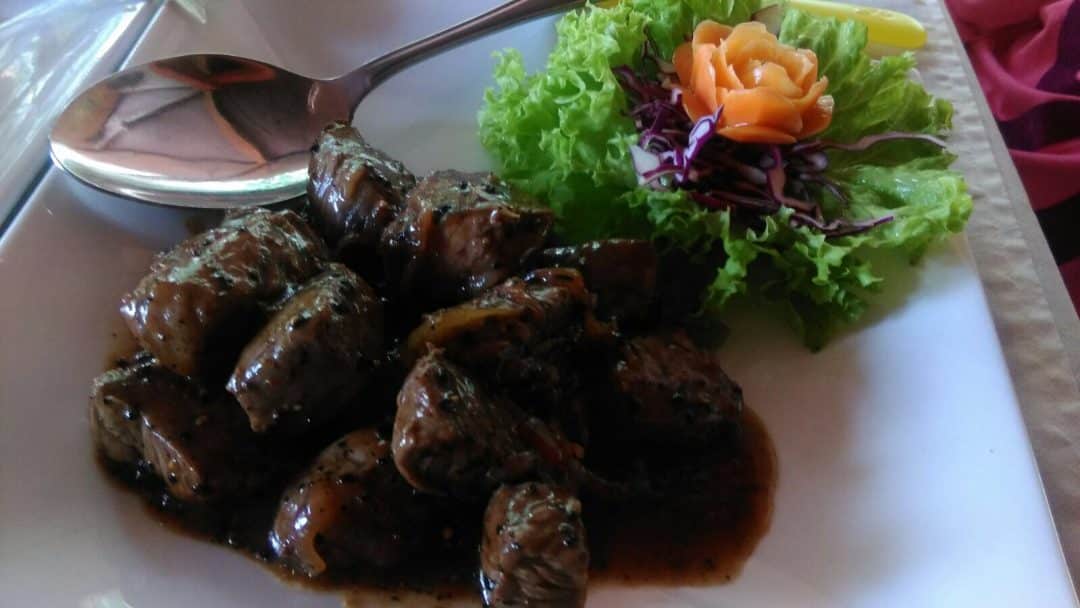 And he wasn't disappointed as he tucked into the "succulent" dish, which was of course washed down with another cocktail.
As we glanced around (whilst the girls ran around the pillars) some tables were adorned in fresh flowers and the decor was rustic and traditional, with a modern twist and a bohemian vibe.
Desserts
We barely had room for dessert but as is the order of play with the girls they insisted on ice cream.
The waiter then came into their own..
And whilst the girls were whisked away to pick their ice cream. We had a quick glance over the dessert menu which had us both sold…
We like to try new flavour combinations and dishes we've never had.
So we went for lemongrass chocolate mousse … and the Malay dessert of Chendol and saga (tapioca balls in a jelly like consistency with ice cream on top).
The mousse reminded me of my first taste of dark chocolate with chilli.
That unexpected unacquired first taste. A sharp kick sweetened by an indulgent dose of chocolate.
I really enjoyed the Malay dessert as it was like a take on bubble tea and high end comfort food although Chris wasn't a fan.
Background
Tamarind Springs is multi-functional as a restaurant, events space and resort.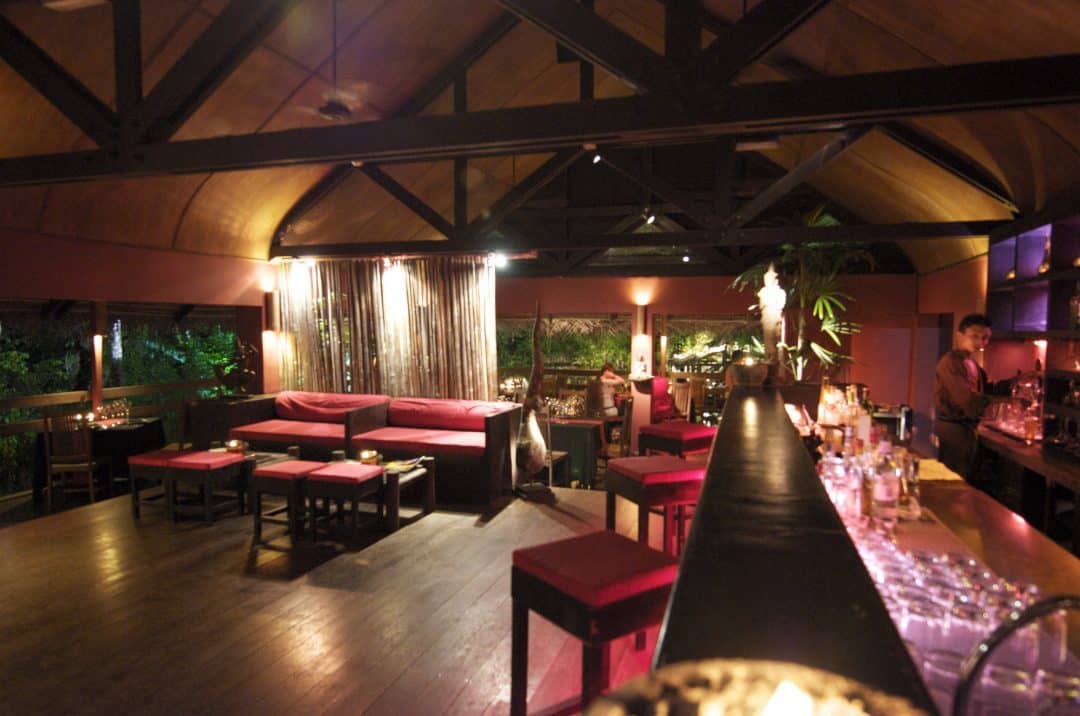 The Samadhi Group has a collection of exotic restaurants known for it's authentic cuisine complimented with a natural surrounding.
Our verdict:
Food 8/10
Drinks 8/10
Service 6/10
Atmosphere 7/10
Value for Money 8/10
Family Friendly 7/10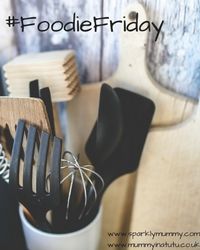 Disclaimer
Thanks to Samadhi Retreats for our complimentary food and drink. We were not however financially reimbursed for this review.