[youtube https://www.youtube.com/watch?v=jXJ_pcLA91M]
After a long and sweaty four-hour car journey in the humid heat we were ecstatic to arrive at Lanson Place Serviced Apartments. 
We'd transferred from a few days in the jungle with animals, bugs and Mosquitos to arrive into ultimate luxury right in the heart of Kuala Lumpur (KL) City Centre. 
A water fountain, sculptures, marbled floors and stylish chandeliers welcome you to this wonderful hotel/home. 
And to my astonishment this place was not just a treat for us grown-ups but for the kids too. 
The well-spoken smartly dressed man on reception explained how breakfast is served on the 48th floor (happy dad!) and there's a gym (happy mama!) plus a pool and kids playground (happy family!). 
It's always a relief when such gorgeous locations have activities for kids because you know from the off that they understand children exist… and that kids need to play, to be noisy (sometimes) and to be entertained. 
Our apartment on the 40th floor 
We whizzed up in the lift, desperate for a shower and stretch after our journey. 
We were stunned as we entered our home for the next couple of nights. 
The space, the pristine lounge, the fully-equipped kitchen, bedroom and bathroom…
…but most of all the view…. our floor-to-ceiling windows offered a beautiful panoramic view of Kuala Lumpur. 
We could see the KL tower (aka phone tower), the Petronas Towers (twin towers) and other sky-scrapers spanning in 360* around us. 
What made that moment even more special was when there was a knock at the door.
A family reunion 
It was my Aunty and Uncle, who my husband and my daughters had never met and of whom, I hadn't seen in 12 years.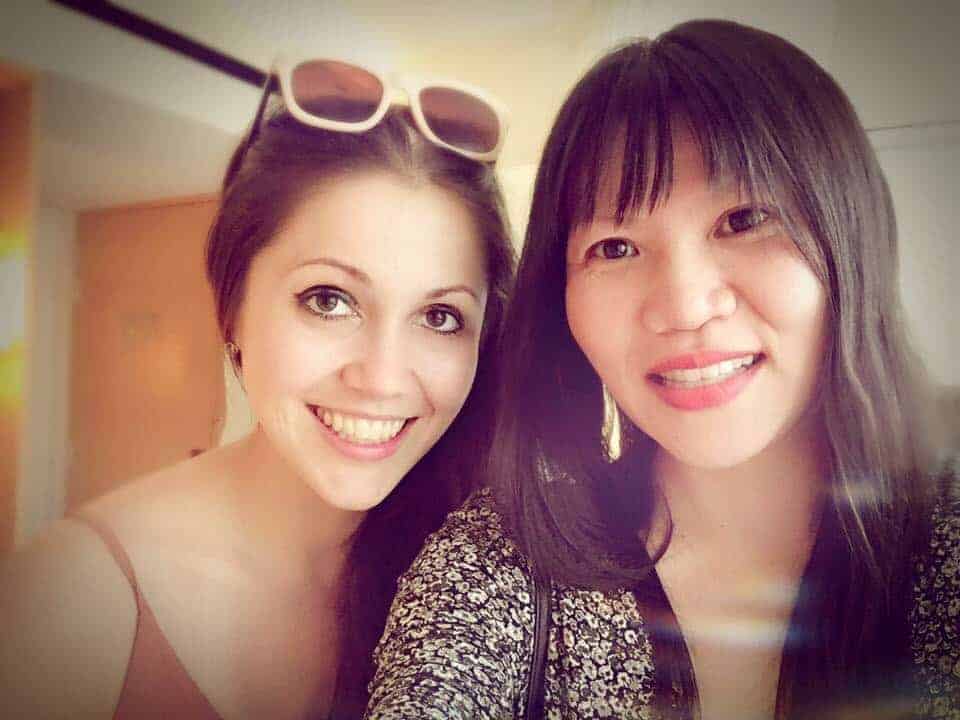 My nerves were immediately allayed as we gathered around the kitchen table sharing drink, fruit and laughter.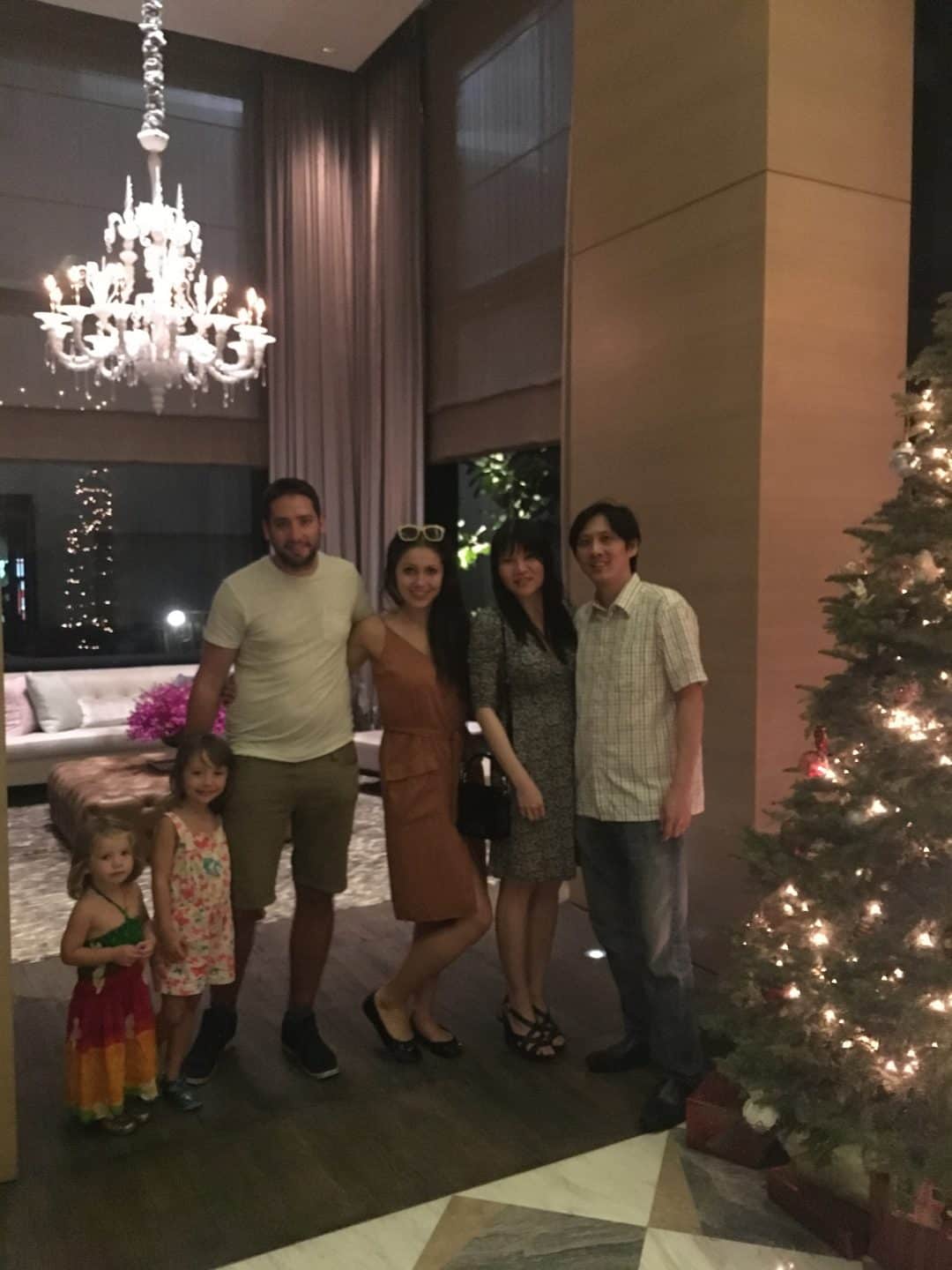 To top off our first night inside Lanson Place, the girls noticed that the KL tower lit up into different colours and the Petronas Towers shone through the other window. 
The Location 
Lanson Place Bukit Ceylon is in KL's golden triangle.  
At the bottom of Jalan (Road) Ceylon there are a line of bars and restaurants offering everything from steak to burgers and Mexican or even Irish food. 
A bit further up the road and you're on to Jalan Alor which is home to hundreds of street food outlets whether you want Dim Sum (pau/dumplings), Kwai Teow, fried meat or Mee noodles, Nasi Lemak/Goreng in a range of styles and there's also plenty of fresh fruit and lots of yummy desserts (mostly made out of sticky glutinous rice and coconuts.)
You can eat there or take it back to your apartment, which we did, as it meant the kids could watch Disney whilst we tried our food in the kitchen watching the buildings light up in the night's sky through the large windows. 
Facilities 
There's two beautiful outdoor pools on floor 5, as well as a Jacuzzi. 
Plus there's a fantastic playground next to the large swimming pool which the kids loved playing in.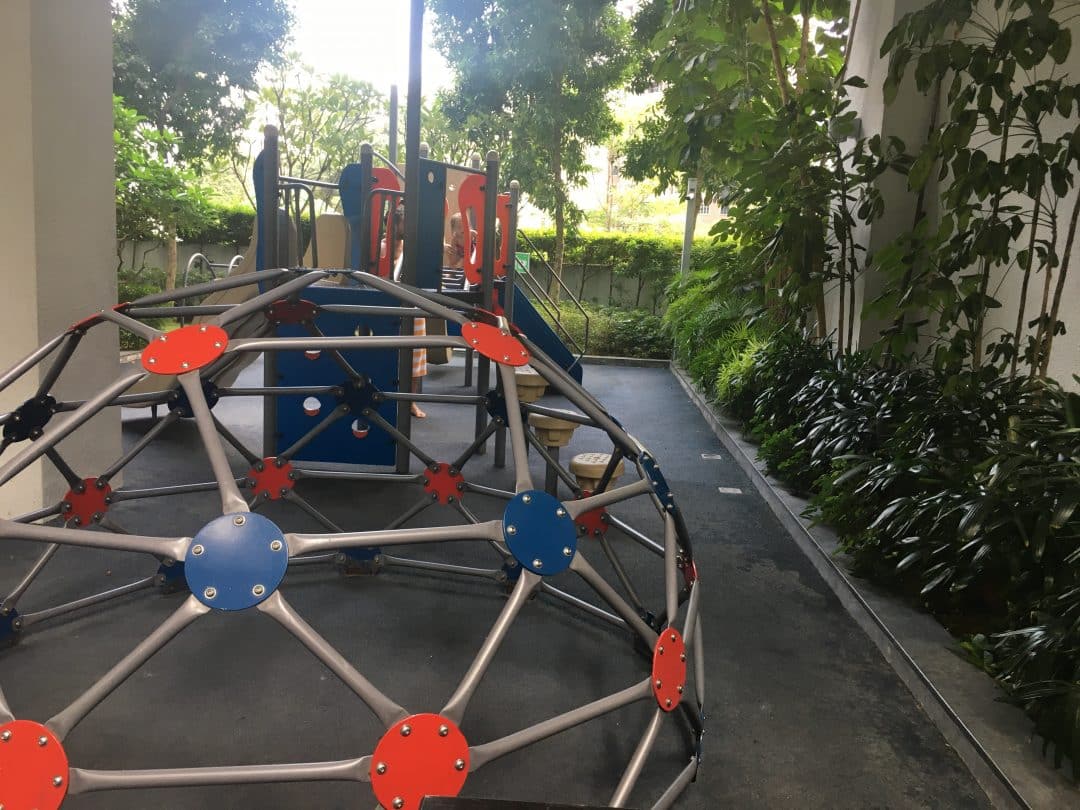 Upstairs there's an outdoor garden, a well-equipped gym and a restaurant with staggering views of the city. 
We loved our daily buffet breakfast in Restaurant 163 which serves a selection of meats, smoked salmon, fresh eggs, fresh pastries and bread, or you can go for the full English or Continental style breakfast.  
Verdict
We loved everything about this place. We couldn't get over how such a luxurious and stylish place also managed to accommodate families.
We'd definitely consider staying at a Lanson Place for longer when working remotely or holidaying as a family. It had everything we needed and wanted.
Ratings:
Accomodation 10/10
Location 9/10
Service 9/10
Food/drink 9/10
Facilities 10/10
Family-friendly 9/10
Disclaimer 
We received a complimentary stay but we're not financially reimbursed. 
More about the accommodation at LansonPlace.com 
"Lanson Place Bukit Ceylon Serviced Residences is your new dazzling address with 150 spacious one- to three-bedroom serviced apartments for your exquisite selection.
"Feel at home in Lanson Place's serviced apartments in Kuala Lumpur, enjoy a luxury living style crowned by the sky lounge and an outdoor barbeque area that makes a perfect venue to unwind and for sophisticated entertainment hosting."
For more information, go to: bukitceylon.lansonplace.com
Lanson Place manages eleven serviced apartments in Shanghai, Chengdu, Kuala Lumpur, Singapore and a multi-awarded luxury boutique hotel in Hong Kong..
For more information, go to: www.lansonplace.com