I'm proud to have been brought up by two Gay Men (my Dad and my Step-Dad) as well as a straight couple (my Mum and my other Step-Dad).
Having grown up in a largely homophobic society, it shudders me to think that times were even harder in the past for Lesbian, Gay, Bisexual and Trans (LGBT) people.
Here my Dad Steve Slack explains what life was like for him as well as, sharing the shocking stories of others.
Please read as it is still so relevant…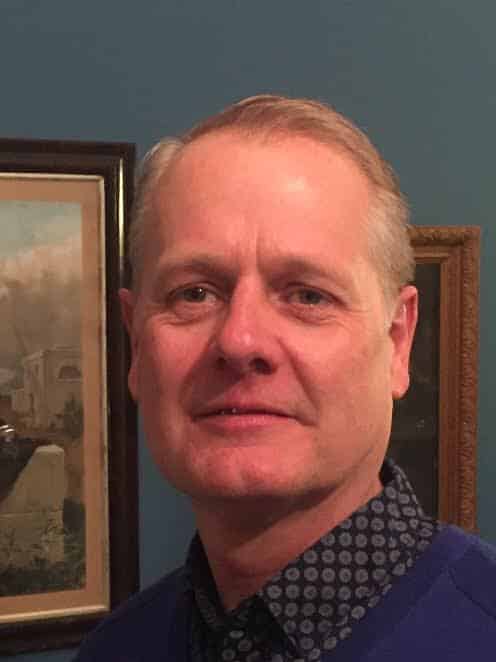 Watching television with my Dad in the 1970's was not the easiest thing to do. "Turn that man off!" he would rant – the demand invariably littered with expletives and comments about what he would like to see happen to 'men like that'. These were the days before television remote controls. Buttons were pushed – both literally and metaphorically.The men who caused my Dad such angst were those he referred to as 'Queers', or by the more liberal-minded members of my family, as 'the other way'. Effeminate, camp celebrities such as Larry Grayson, Kenneth Williams and John Inman – popular celebrities whose humour was based on innuendo and double-entendre such as 'what a Gay day!' but who denied their homosexuality – all despised by my Dad.
Like many of his contemporaries homosexuality for Dad was both alien and an abhorrence – both abhorrent and sickening – his hatred fuelled by lurid stories in newspapers such as The News of The World; stories of men who haunted public toilets looking for sexual encounters only to face arrest, possible imprisonment and forever being tainted with the criminal offence of Gross Indecency. Family members proffered frequent advice against going into public toilets and being wary of men like this, equating their behaviour with that of paedophiles.
Growing up in such a world, where hatred of homosexuality abounded, where gay men in particular were vilified and seen as deviant and predatory, was not the best environment in which to develop a heathy attitude to one's sexuality. And lesbians were not entirely immune to this vitriol and negativity – that's when their ability to have meaningful sexual relationships was even acknowledged. The film 'The Killing of Sister George', made in the late 1960's, told the story of a violent, alcoholic and predatory female soap star who seduced two nuns in a taxi. The main protagonist was an unhappy character who eventually ended up bitter and alone – because that what's happened to all homosexuals. These were the alternatives truths, the distortions and lies we were fed.
2017 marks the 50th anniversary of the decriminalisation of male homosexuality in England and Wales – Scotland only decriminalising male homosexuality in 1980! 
Over the past months I have been speaking to older members of LGBT communities and listening to their stories of growing up in an era when homosexual acts were criminal – or in the period after the change in legislation when being gay was still considered wrong by many. And, although homosexuality was decriminalised in 1967, the age of consent for gay men was 21 so any men having consenting sex under that age could still be charged with a sexual offence. Women's sexuality was never even recognised in the legislation.
The true stories of older LGBT people are in danger of being lost, having been ignored or misrepresented for so many years. 
Ray who I spoke to, for instance, a seventy year old man recently widowed after forty years of marriage, had repressed his sexuality for the whole of his married life. He told of his devotion and love for his wife and absolute commitment to their relationship. Only after her death, though, did he feel able to acknowledge his true and repressed sexual feelings for other men. An optimistic and engaging man, Ray expresses no regrets but recognises that there were no alternatives available other than marrying and settling down. Deeply loyal to his wife's memory and sensitive to the feelings of his daughters and 90 year old mother-in-law, Ray is discreet about his homosexuality. It is apparent, though, that Ray, who displays all the exuberance of an unleashed puppy dog, is now determined to be honest to himself – and so a new chapter of his life begins.
Then there's Colin who came out to his parents as gay at the age of 15. Horrified, his parents referred him to a psychiatrist and during his formative years he was subjected to electro-convulsive therapy and to aversion therapy (whereby drugs were used to induce vomiting when shown erotic images of other men). Now in his sixties Colin blames his enduring struggles with anxiety and depression on the treatment he received in young adulthood. Homosexuality was only declassified as a mental disorder by The World Health Organisation in 1990 but many countries still promote treatment for homosexuality and so-called 'conversion therapies'.
One of Donald Trump's closest allies, his domestic policy advisor, is on record as saying that homosexuality is a deviancy akin to criminal activity such as arson which can and should be treated.
A number of events are taking place in Sheffield, where I am based, to celebrate the 50th anniversary of decriminalisation over the weekend of 24-26th February, during LGBT history Month – ensuring our untold true stories are finally heard as well as the stories of LGBT people who in spite of adversity, manage to have fulfilling, happy and meaningful lives and loving relationships.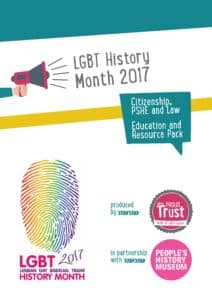 Events are taking place across the country for LGBT History Month.
My Dad Steve Slack is CEO of the young LGBT people's charity SAYiT, go to: www.sayouthtrust.org.uk