Being a stay-at-home-working-mum, fitness fanatic and wife of a chef means our household is always busy. 
I find myself being a reactive person these days rather than organised, which doesn't feel good.
 I tend to shop daily for healthy food to feed the family but this often costs a lot and as I am a vegetarian and intolerant to cheese, it means that I get stuck in a rut when it comes to cooking. 
Quorn and vegetables are always on the menu and I'm a sucker for a simple thrown together stir fry (even better if the stir fry is pre cut in a bag). 
As my husband, a MasterChef quarter-finalist, is a lot more adventurous in the kitchen, he refuses to eat my food. This annoys me as I'm naturally a feeder. 
But we have finally found a solution which means I get to cook healthily,  spend smarter and feed the whole family (including hubby) yummy nutritious food.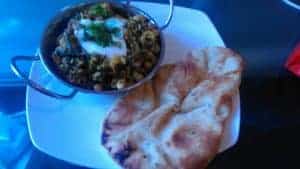 My online personal grocery shopping assistant
I'd heard of shopping assistants in clothes stores but a virtual assistant which helps you meal plan and shop online, say what?! 
My assistant, Tinkerdash, even took note of all our varied dietary requirements, our budget, number of meals and any other preferences we had. 
I then handed over access to my online shopping account and tah-dah – Tinkerdash via Facebook messenger – found a week's worth of recipes for our household as well as placing all the ingredients in my online shopping basket for me to review and pay for.
It was so simple and all I had to do was pay and start cooking when the ingredients arrived. 
I was amazed at the ease of it all. Before Tinkerdash, I would normally check what ingredients we had in the cupboard and then create some weird concoction that was healthy but only just edible. 
But with Tinkerdash, we could just select what meal we fancied with the knowledge we would already have the ingredients in for that dish. 
We also realised that we ate in a lot more as the food was so tasty, quick and wholesome. 
And finally my husband began to compliment my food! Hurrah! 
Here's what our weekly meals looked like: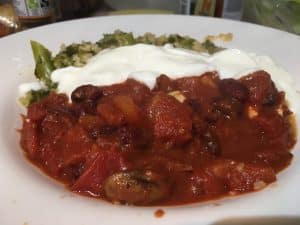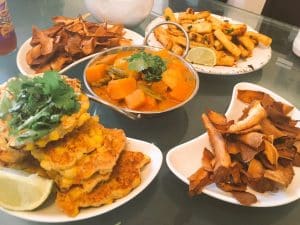 Pros: 
Easy to use 

The assistant was very personable and always happy to help 

Great for busy people like me 

Helps you to eat healthily 

It can save you money 

Less food waste 

Delicious food and recipe ideas 
Cons: 
It takes a little while setting up at the start but well worth it 

I had to find my online shopping account (I'd lost my password and username – my bad) 

I should've checked my cupboards first to see what spices and oils I already had in so they weren't duplicated

It's a bit of trial and error when it comes to how many meals you want organised
Verdict 
I was sceptical starting this as I get so overwhelmed by my weekly to-do list so the thought of adding another element was daunting. 
I was pleasantly surprised however because meal planning and shopping this way actually saved me a lot of time and money. 
I found meal times less stressful. We could all eat the same dishes for once and my food finally tasted amazing and looked good. 
I would definitely recommend this to busy families who want to eat healthily on a budget. 
Want to try Tinkerdash?
Tinkerdash is due to launch to the public in Summer 2017. You can sign-up at www.tinkerdash.com to be the first to know when they're taking on new customers and to get your first shopping task for free!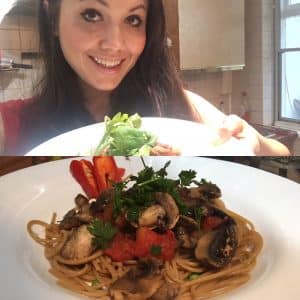 Disclaimer
We were paid for this review/vlog but all the views are our own.
Questions & Answers 
Before Tinkerdash…
1.       How would you describe your grocery shopping routine?
Chaotic! I would shop daily from any shops I pass. And my husband would shop weekly for him and the girls. 
 2.       What are your biggest pains when it comes to grocery shopping? How are you dealing with it now?
Time, money and lack of transport (for me).  I get stuck in a rut with cooking and buying the same things. 
3.       What else have you tried in order to help? How did it help, if at all?
I've tried online shopping but find it overwhelming and not sure what to order. It helped my transport situation but I always forget things. 
 Whilst using Tinkerdash…
1.       How would you describe your grocery shopping routine?
A lot better – to shop and cook as a family rather than separately. It was good having prompts and someone to do it for you. 
 2.       What are your biggest pains when it comes to grocery shopping? How are you dealing with it now?
 I really like Tinkerdash as it does all the hard work for me. and prompts me! I'm normally very reactive to home life rather than planned.