You'd think that my 15 years spent as a Bellydancer would have prepared me for having kids.
But whilst my core is still strong, I do however struggle carrying the kids with the strain it puts on my back and posture. And no professional dancer wants a bad posture!
So when HippyChick creators of the HipSeat agreed to sponsor me to attend Blog On and Brit Mums Live, I wanted to check out their signature product.
The HipSeat
When it first arrived, I tried it on and it immediately reminded me of an elaborate bum bag (although my Nan banned me using that word) as it straps around your waist with a zip-up pocket/pouch and then the ledge/hip seat on your side.
It's easy to Velcro around your waist and it fits comfortably with the cushioned support.
I road tested it on a day out in Sheffield with my two daughters and my mum. As ever we hadn't been able to fit the buggy in the car so I decided to grab the HipSeat which comes in a stylish canvas drawstring bag.
I'm not one for reading instructions, so luckily it was really straight forward to use.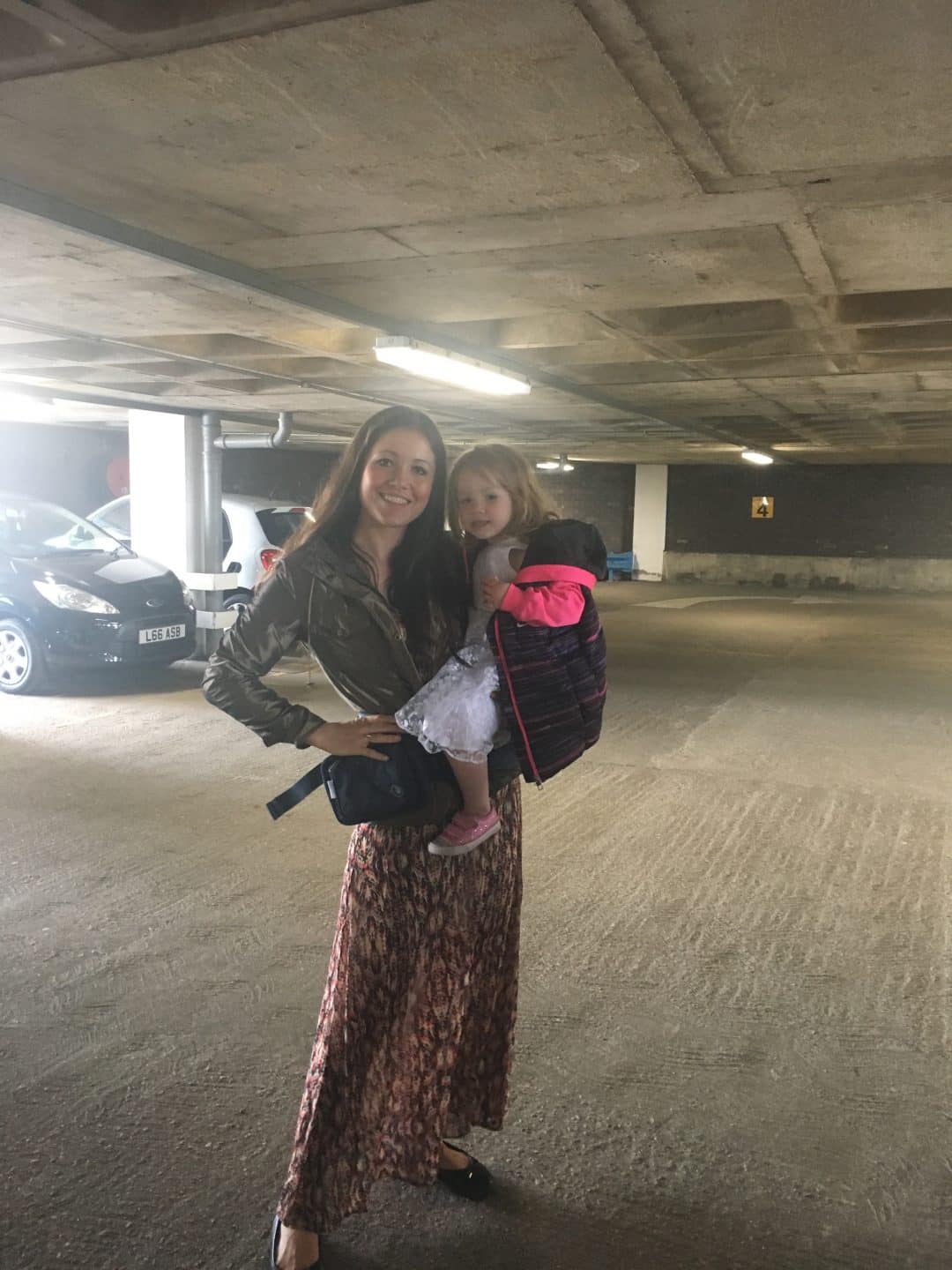 And low and behold it worked! I carried two-year-old Ari around for most of the day and it was brilliant as she could hop on and hop off. We used to use a sling for carrying her but now she's older and stronger she won't sit still.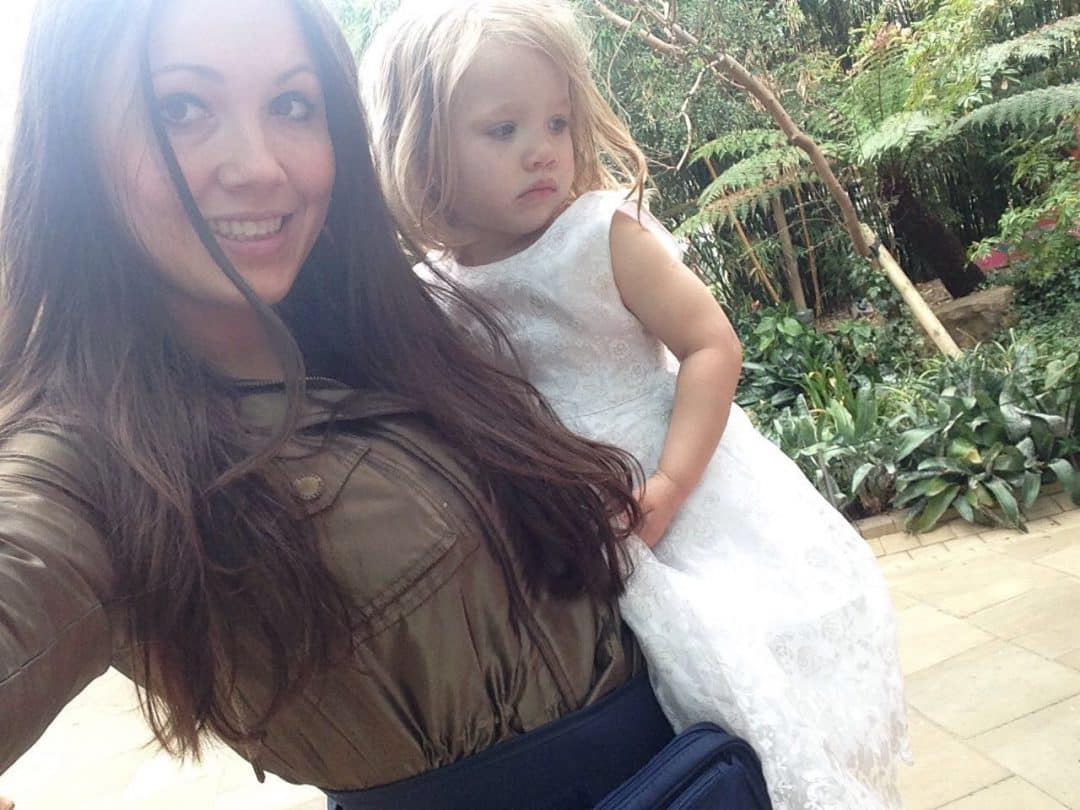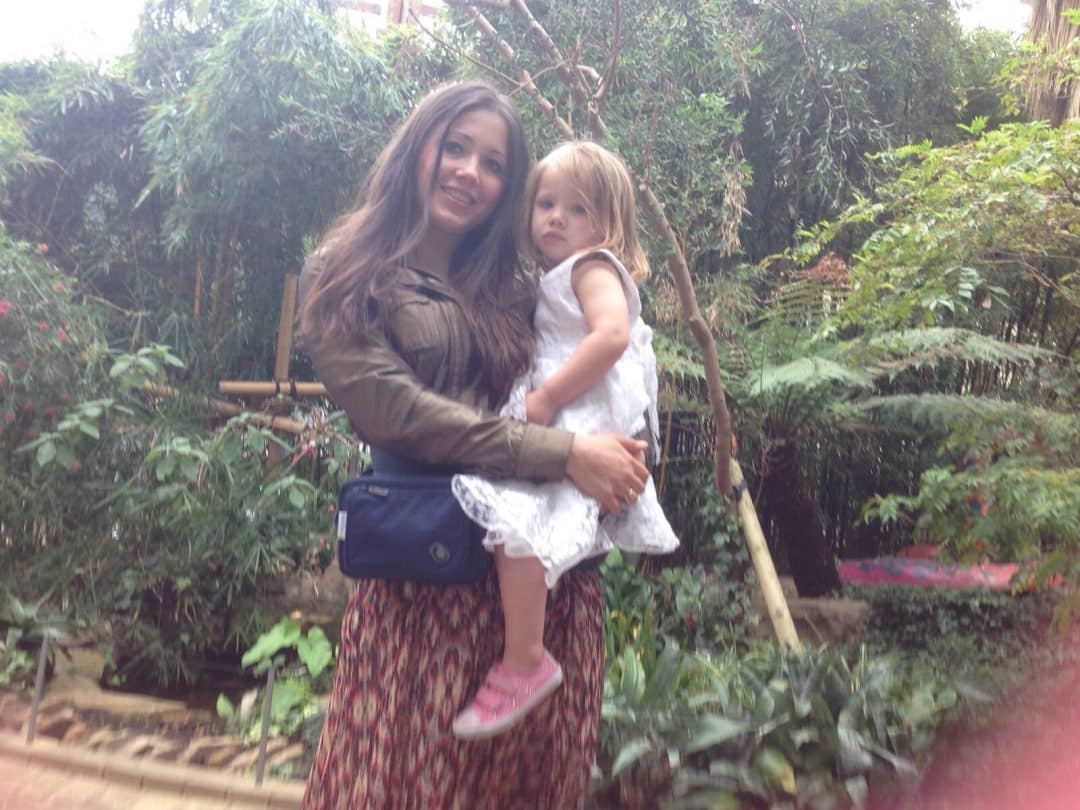 I could barely feel any strain on my back when carrying because the HipSeat felt nice and sturdy.
I posted about it on social media and it got lots of attention including an old friend of mine who is a massive HipSeat fan.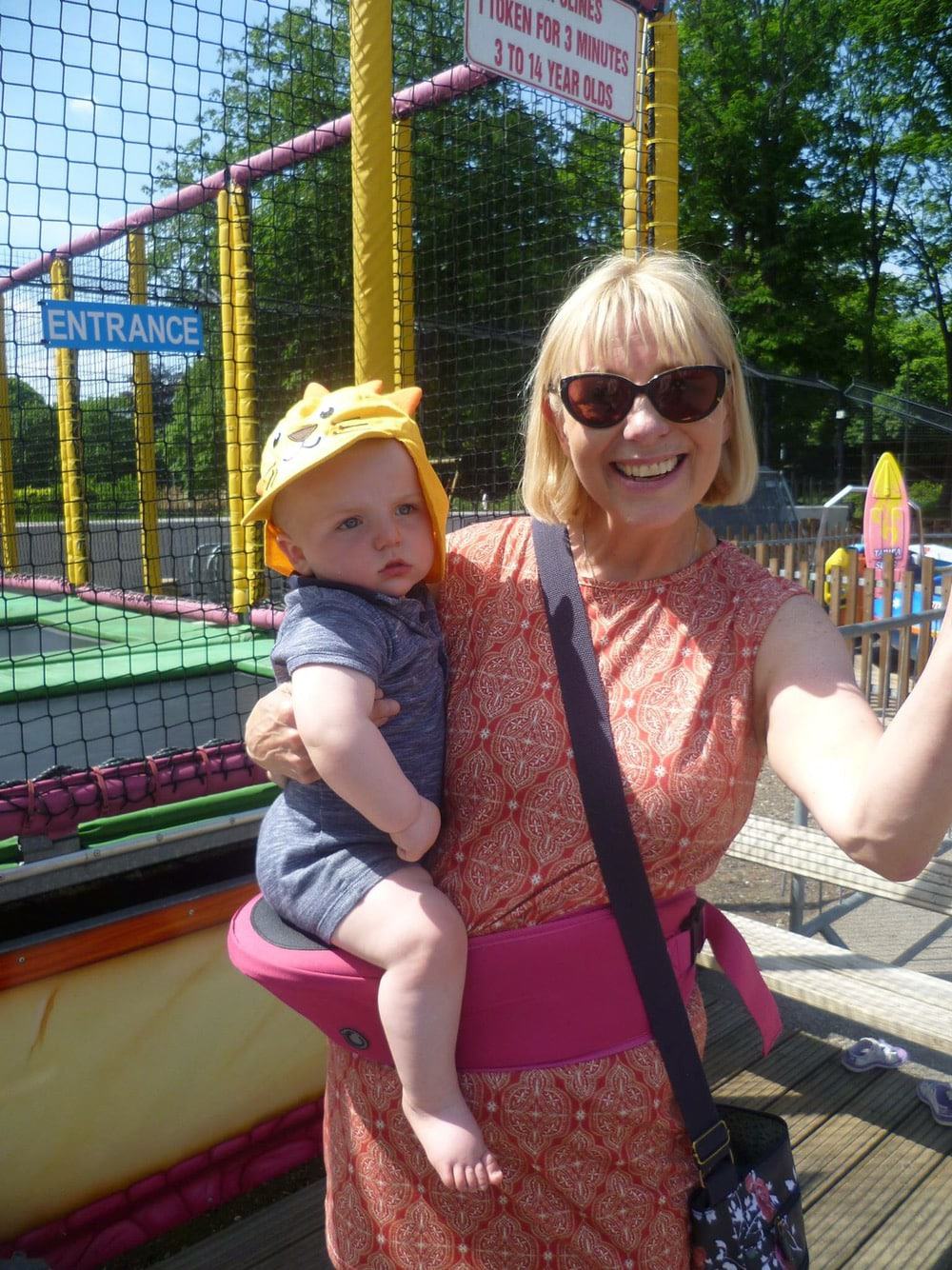 Tina English, a nan, said: "Really comfortable to wear and keeps your spine straight and the baby secure. "As you can see baby Leon at only 8 months is a big baby weighing in about 2 stone and I can carry him around for ages with ease. ❤️"
What HippyChick says
The Hippychick Hipseat is an award winning baby product. Its back supporting design is perfect for carrying children between 6 months – 3 years old.
This best-selling child's product is renowned for its durability, style and comfort. It is tough, hardwearing and machine washable, so can go anywhere with you!
Specifically designed to address one of the root causes of adult back pain, the hipseat provides a firm shelf for the child to sit on and supports their increasingly heavy weight from underneath. Instead of twisting the spine, the parent's back stays straight and the child is tucked into the chest, providing comfort and security for both adult and child.
The Hipseat has a padded seat with a non-slip pad for extra comfort and is available in several fantastic colours.
Each Hipseat is packed in an Eco drawstring bag for easy storage.
WIN a HipSeat!!!
To win your very own HipSeat just enter via Rafflecopter:
https://www.rafflecopter.com/rafl/display/ccd41f1f6/?
Disclaimer: Thanks to HippyChick for collaborating with me and sponsoring me!