When a mum-of-two started a Facebook group to meet other parents, she never imagined that it would turn into a business.
Sally Haslewood was tasked with the stress of moving house when she was pregnant with her second child. In a bid to settle and make friends she turned to social media.
Mrs Haslewood said: "I was on maternity from my work as a chartered surveyor and I had just moved to Harrogate.
"I wanted to meet other parents local to me so I decided to set up a facebook group to do just that."
And this was the birth of Mumbler – a hyper local parenting community who use the website and online forum (facebook group) to ask questions, meet new people and use a range of trusted and recommended services.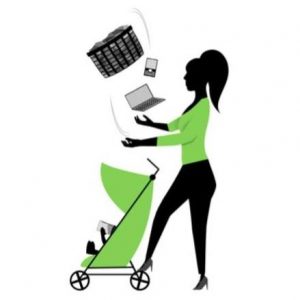 Running Harrogate Mumbler allowed Mrs Haslewood to be both a stay at home mum whilst building a successful business from scratch at www.harrogatemumbler.com.
She said: "I went on to develop the Mumbler brand in Harrogate to include three to four Baby and Child Nearly New Sales each year, countless Mumbler meet-ups, and an annual Mumbler Awards (www.mumblerawards.com).
However, not being one to rest on her laurels Sally set about replicating her business model to establish additional Mumbler sites elsewhere. The first Mumbler Franchises in Hull and then Leeds were launched at the start of 2015 with York Mumbler going live in August 2015. During 2016 and into 2017 15 further new franchises have developed including Ripon & Nidderdale, Stockport, Stratford-upon-Avon, Crawley, Wakefield, Stourbridge & Kingswinford, Norwich & South East Leeds.
Mrs Haslewood said it's a real family affair too with her husband David as Commercial Director, her sister Emily Pickard as Franchise Director (as well as owning and running the York Mumbler franchise).
To find a Mumbler near you, go to: https://www.mumblerfranchise.com/
Harrogate York Leeds Hull & The East Riding Ripon & Nidderdale Stockport Stratford-upon-Avon Wakefield Stourbridge & Kingswinford Norwich South East Leeds Crawley North Leeds Wharfedale Ryedale West Leeds* North Kirklees* Scarborough* Swindon*