I never thought I'd be writing about cleaning. I always thought life was too short to spend too much time scrubbing.
But now I'm the proud owner of two mess-makers aka kids – I find myself spending at least an hour a day trying to manage the chaos of spilt drinks, paint splatters and happy but dirty little feet running around.
I had been using hard-core bleach products which I knew weren't particularly great for the humans living in the house (and outside) but I couldn't bare the thought of trying to make my own natural cleaning products on top of everything else.
I needed quick, efficient yet green products. And now I've found a solution…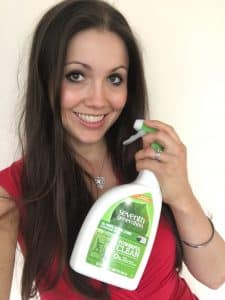 Welcome to Seventh Generation. 
The products are free of dyes and artificial brighteners and all the products are made with plant-based ingredients that are just as effective as other cleaning products.
Seventh Generation is a very established name in the US and now it has finally arrived at Tesco in the UK!
Win a Seventh Generation cleaning hamper
To be in with a chance of winning this fabulous hamper (pictured below)…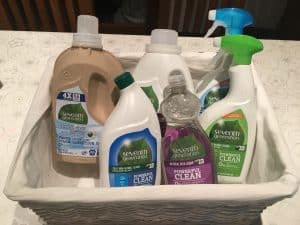 Just click on this link or click on the Rafflecopter widget and follow the instructions:
DISCLAIMER: This is a collaborative post but all personal views are my own.