A visit to the farm as a kid would involve petting some animals, feeling some sheep wool and a picnic inside a cold shed-like building.
But nowadays some farms are pretty barn good… They involve epic adventure playgrounds, dinosaur displays, animal racing and huge farm shops selling home grown produce.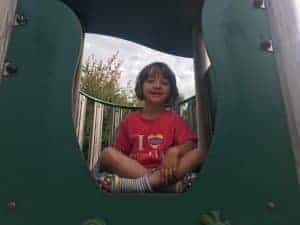 It's the rise of the super farms…
Ferret and sheep racing, milking demos and meeting meerkats… oh and a food festival – all took place in one summers day at Canon Hall Farm!
The barnsley-based family owned farm has a tunnel maze, rope climbing areas, an indoor play centre, an outdoor playground on three levels and of course lots of chances to meet and feed the animals.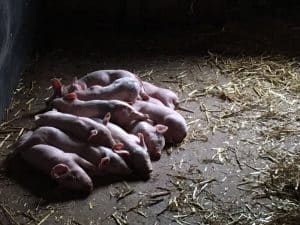 My daughters and I went along thinking we'd have a good half day out but five hours later and we were still being entertained.
We'd visited on the weekend of the annual food festival too so we had a yummy array of lunch options not to mention rides, a small beach and trampolines to play on.
But what we liked best about Canon Hall was the warm friendly greeting, the play centre staff and the all-around set up that is totally child and family-friendly whilst being educational and showcasing the importance of locally sourced produce.
These summer months we've become big farm fans visiting lots of super places and outdoor spaces, such as:
– Farmer Copleys in Pontefract has a plethora of activities from corn mazes to wagon rides and a fabulous cafe. Not to be missed at Halloween for the pumpkin picking!
– National Forest Adventure Farm in Burton-on-Trent has lots of seasonal events and some epic slides to get your hearts racing!
– Stockeld Park is an estate in Harrogate which has a seasonal themed display including Nordic walking, play areas and an illuminated forest trail.
– Nostell Priory: The National Trust property in Wakefield has an adventure playground, nature trails and unique activities most school holidays.
– Yorkshire Wildlife Park: Ok so it's also not a farm as such but it is really super and well worth it for the Safari type feel of the place.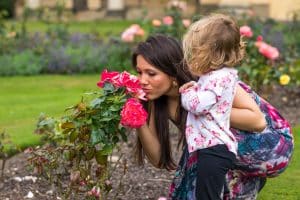 What's your favourite farm or outdoor adventure to visit?