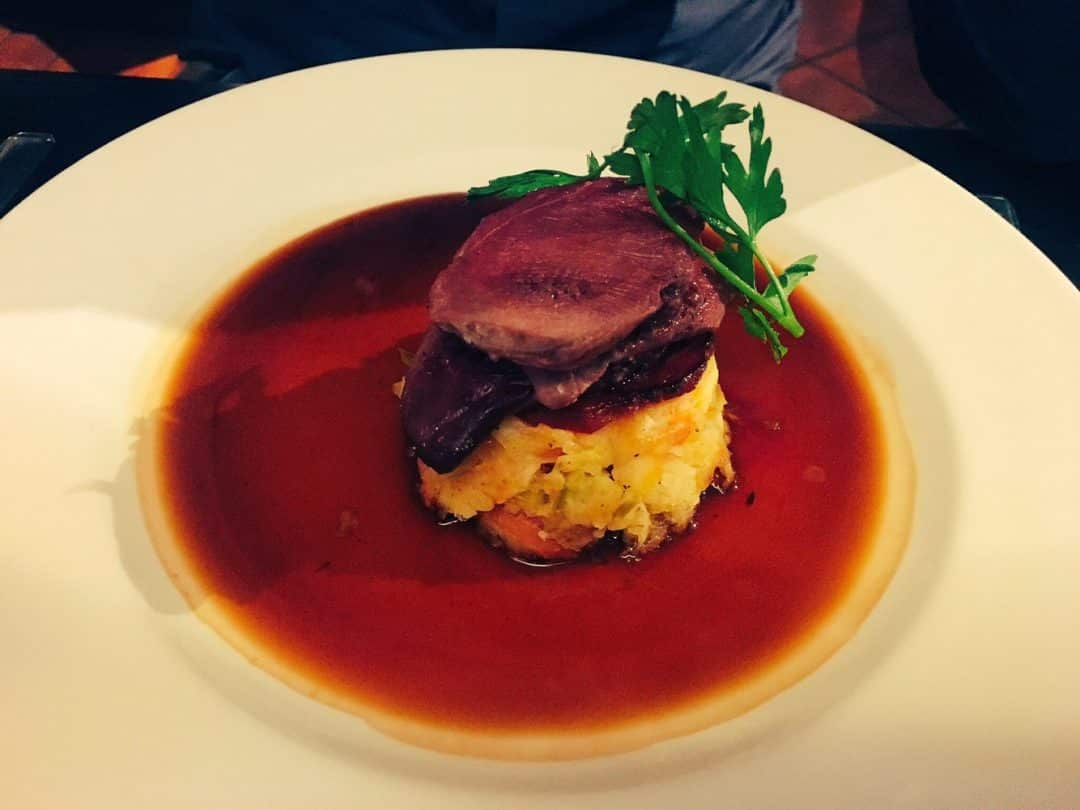 How often do you manage to get out on a date? Whether you've got a partner or not, trying to get out for some quality time with loved ones can be tricky.
Especially for my husband and I. We are both self-employed, we have two kids, a house and life to manage.
So time together is rare! But I decided we should follow the advice of some of our happily married friends:
"We always make time for one another. You need time together on your own." 
Sounds lovely but the reality is much harder when all we do in our spare time without the kids is try to cram in work.
A few months ago, however, we pencilled a date in our diary which we had to stick to whether we had deadlines or not (and whether we could be bothered or not!).
We decided to try out a restaurant in Leeds which we've been meaning to go review for a while – Sous Le Nez.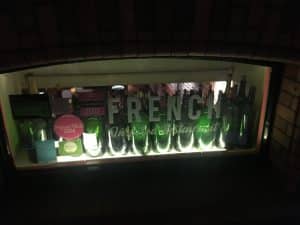 "French inspired, Yorkshire portions"
As we were travelling from Wakefield, West Yorkshire, by train, we jumped off at Leeds station and it was just a few minute walk to Quebec street.
Sous le Nez is underneath Quebecs hotel in a pub/bistro-style setting.
We went for the early bird Menu du Soir which is 3 courses and half a bottle of house wine, normally costing £28.95 per person.
My husband who is a chef is a huge lover of French food, whereas I'm on the fence, as there's not normally many options for Vegetarians like me.
What we ate
I started off with French Onion Soup which was thick, delicious and filling with a large bread crouton on top. Chris went for the Twisted Macaroni, Wild Mushroom, Boursin Cheese & Chive Cream Sauce which was tasty and rich.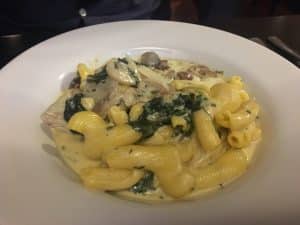 He then opted for the Seared Pigeon Breasts, Crushed Roast Root Vegetables & Haggis, Thyme & Rosemary Jus. Whilst he loved the pigeon he found some of the flavours slightly overpowering.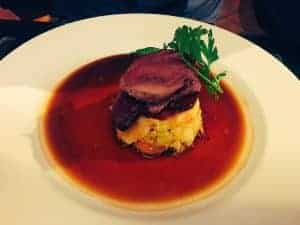 I had my main off the A La Carte which was the Asparagus and Ricotta Tortelloni, Creamed Coriander Pesto Sauce, Roasted Golden Beetroot, Fennel, Asparagus and Watercress. It was a big plate full but I managed to finish it off as it was super tasty and moreish.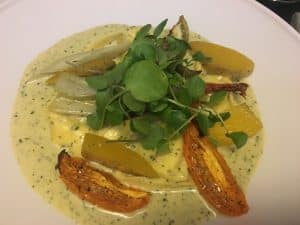 Both of us agreed however that dessert was the highlight.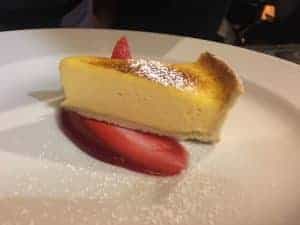 I had the indulgent Dark Chocolate & Coffee Mousse, Honeycomb,  Chocolate Crumble  and Chris went for the slightly lighter option of Glazed Lemon Tart, Raspberry Gel and Chantilly Cream.
I'll let the photo do the talking!
All in all we had a lovely evening and we couldn't believe how packed the restaurant was on a weeknight – so they must be doing something right. It's the perfect place for a warm, atmospheric and cozy date night.