I never ever thought I'd breastfeed, let alone breastfeed in public, on TV and now in the national press.
But as the story goes, you never know what's around the corner!
When I fell pregnant with a guy I'd just met (luckily, my now husband) I was somewhat shocked.
Nonetheless I'm pretty laid back so just went with it. And as most mums-to-be do these days – I joined every Facebook group in a bid to find the secrets of "how to become the perfect mum."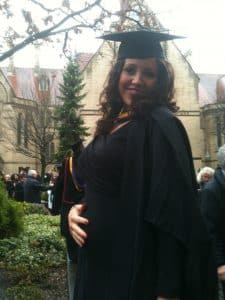 Then when my daughter finally came into the world I was encouraged to breastfeed.
It felt so alien to pop another human being out of my vagina and then to be expected to feed it from milk out of my boobs?!
I was in awe of what my body had produced – a baby and some pretty perfect milk to nourish this little alien I had  grown.
In those early days my life transformed. No longer was I obsessed by my career but instead I just watched this beautiful thing wriggle, breastfeed, cry and sleep.
This is what life is really about.
Not only did I grow into becoming a mother but my body changed and produced milk that suited my babies every needs.
Here's my breastfeeding journey (I've been lactating for nearly 6 years!):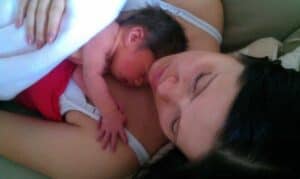 I started out trying not to co-sleep but all baby Jasmine wanted to do was sleep on our chests.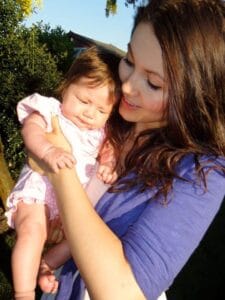 Quickly we took to breastfeeding thanks to a lot of support from sure start centres and the little angels breastfeeding service.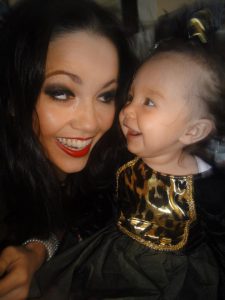 Jasmine continued to grow and flourish – and we were well on our way with our breastfeeding and now co-sleeping journey.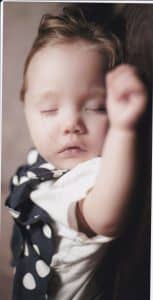 Thanks to co-sleeping and breastfeeding – we got some sleep in that first year!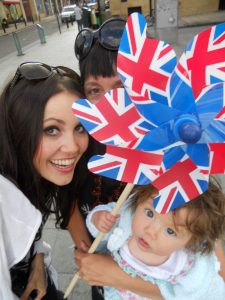 We had lots of fun days out too – powered by breastmilk (and free!).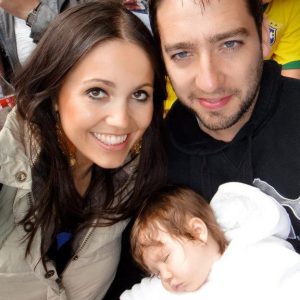 I loved taking Jasmine to watch football.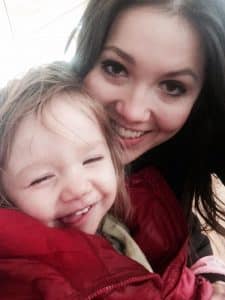 It proved difficult when Jasmine started nursery whilst I studied for an MA in Journalism (trying to express at university was tough, especially as the building was new – so lots of glass walls).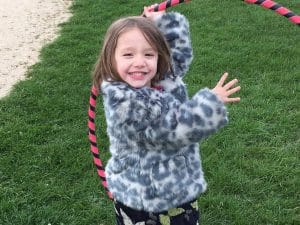 Jasmine was chuffed that she would soon share her breastfeeding journey with a new little sister.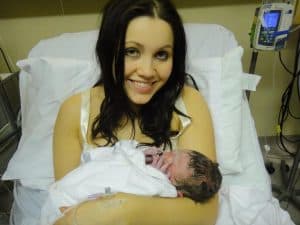 I gave birth to Arianna who was very hungry and started feeding immediately.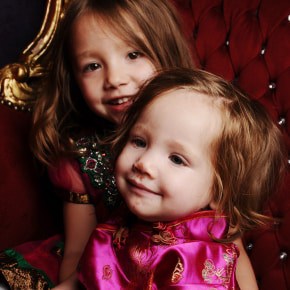 But as soon as Jasmine came to visit, she decided to feed too – so I found myself tandem nursing for the first time.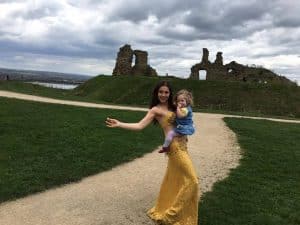 So I had another little monkey to take along to work with me…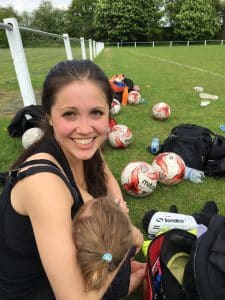 And to football practice!
Then the unthinkable happened.

But luckily as Arianna had been in the sling feeding when she stopped breathing, I noticed instantly.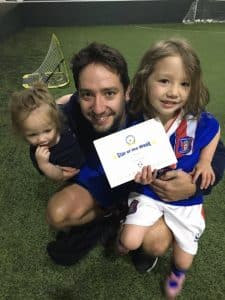 Luckily Arianna won the battle and was reunited with us.
Fast-track 18 months…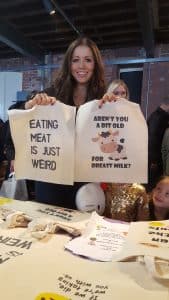 Now I get lots more hassle for breastfeeding as I feed my 2 year-old and 5-year-old.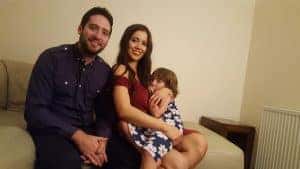 But we just do it our way…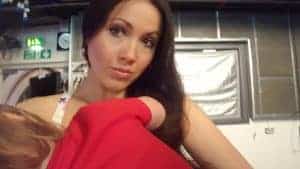 On TV (sometimes!)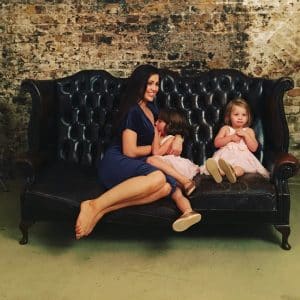 Or int newspaper.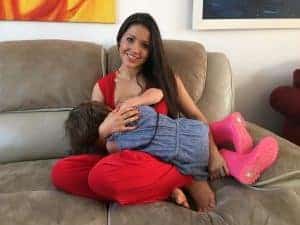 .