[et_pb_section admin_label="section"] [et_pb_row admin_label="row"] [et_pb_column type="4_4″] [et_pb_text admin_label="Text"]
Mama Mei's guide to… ** insert  cities here**… My first stop, is my home city (where I live now) Wakefield, West Yorkshire! 
I moved to the city 6 years ago when I became pregnant to a Wakefield Chef.
I absolutely love this district as a place to work, bring up a family and to spend time socialising.
Chantry Chapel
I have always been struck by the beauty of The Chantry Chapel, it is small and unique and sits right on the River Calder. So much so, that I had both my daughters baptised there.
Hepworth Wakefield and The Hepworth Café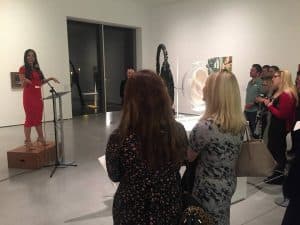 Just over from The Chantry is the stunning museum of the year – The Hepworth Gallery. My daughter was born the year after The Hepworth opened. We have always loved going to their free arts and crafts sessions as well as the playground, which I think is the best in Wakefield.
My husband Chris Hale and House of Koko coffee shop have recently taken over The Hepworth Café – so I am there regularly, hot-desking, whilst enjoying a vegan brunch and speciality cappuccino.
St Helen's Church and The Spring Café
Another place I enjoy having food and drink is at The Spring on Barnsley Rd which is run by St Helen's Church. It has an ace charity shop cum café and kids play area.
I also regularly attend groups at St Helen's Church where Christian's Against Poverty in Wakefield is based as well as a number of other fantastic community groups.
Homestart
Talking of groups, my favourite playgroup is run by the Wakefield-branch of charity Homestart – it always picks me up if I'm having a challenging week.
Thornes Park Stadium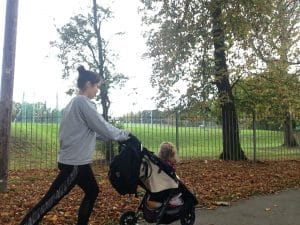 When I am not hot-desking or attending groups, you'll find me running through Wakefield with the buggy or I'll be at the gym in Thornes Park as they have a crèche and fab Zumba sessions.
I also teach bellydance so I am regularly in dance studios across the district, my favourite being Pilates4Wakefield and Cossins Music School.
FAB shop and Socialicious
I love heading into the city centre as there are always lots of places to go and shops to support. I am also a huge fan of charity shops and there's a huge range to choose from in Wakefield.
The F.A.B shop on Brook St is brilliant for families to drop-in and shop or attend a group.  Socialicious on Westmoreland St, run by charity Turning Point, runs a lovely café and has a community space.
Wakefield Cathedral
Just across the road is the stunning Wakefield Cathedral where I recently abseiled down for the Mayor's charities.
I also got married at the Cathedral last year with Wakefield Gospel Choir performing – it was magical!
We then had a parade through town with Imba Basi drummers and down to (the no closed) Unity Works for our wedding breakfast and carnival.
Nostell Priory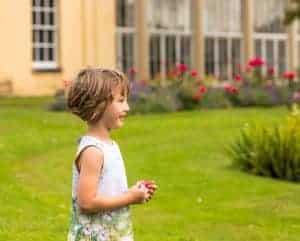 I am forever walking, running or catching the bus as I choose not to drive. I love being able to take the girls to our local National Trust Nostell Priory who have lots of family-friendly events on as well as an outdoor play area for when the weather warms up.
Have you visited the city? Where would you recommend?
You can find me on social media @mamameiblog 
 This was originally written for Go Magazine (Wakefield Express and Yorkshire Post Newspapers) 
[/et_pb_text] [/et_pb_column] [/et_pb_row] [/et_pb_section]