I cannot imagine my life without digital technology. I live off my smart-phone for my work as a blogger, vlogger and journalist as well as using it to sort childcare, entertainment and planning trips and a few hobbies. But I am fortunate because I have worked as a digital journalist for the past 10 years, so it has been my job to keep up with the quickly-changing tech industry. That said, I still struggle to fully use my Smart TV and I have only just started to save money using my smart electricity meter (I am yet to download the accompanying app!). 
But please try not to be afraid of the digital revolution even if you make up the 1 in 5 who "feel left behind" by it. Now is the perfect time to embrace it and learn (for free).  
Post Office Broadband have teamed up with Google Digital Garage programme and some UK libraries to run free Digital Drop-Ins across the country in areas with the lowest digital confidence such as Leeds which is near where I live in Wakefield, West Yorkshire. 
As many as one in four people in Leeds (27%) do not feel digitally confident according to research by Post Office Broadband. 
A fifth lack confidence using everyday devices such as a smartphone (17%) or apps (21%), while as many as 53% struggle with smart home devices and 31% with smart TVs. Even 16% of 18-24 year olds lack assurance with technology – 22% are not confident with smart TVs, 33% with a smart watch, and 27% with a smart music device. Unsurprisingly, older generations struggle the most (39% of over 65s don't feel confident using a smartphone, 44% using apps, 48% using a smart TV, 71% using a home assistance device and 78% using a smart watch). 
This research shows that no matter how old you are people are still struggling with tech and that's totally fine as there is help available.
Post Office Broadband are teaming up with google to offer help using devices, getting started online and online safety. I will be heading to Leeds Library to learn and offer a friendly face, if you fancy popping along and saying hi and don't forget to bring any internet-enable device you're struggling with. 
 There will also be events in Southampton, Norwich, Plymouth, Cardiff and Belfast, you can sign up here.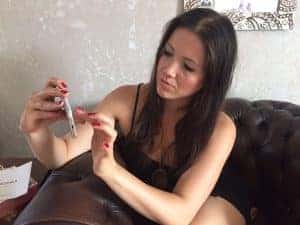 My local Post Office Broadband and Google Digital Garage Digital Drop-In will be held at Leeds Central Library on Friday 22nd June between 10am and 1pm. For more information or to register your interest in attending, go to: https://www.eventbrite.co.uk/e/post-office-digital-drop-in-workshop-leedscentral-library-tickets-46525147970 or call 0800 068 1791.
DISCLAIMER: This post is in collaboration with Post Office Broadband and Google Digital Garage.