We've all got mental health but not necessarily a mental illness. There's a big difference.
"I am just so depressed." "I feel anxious."
Through all the brilliant work on ending the taboo around mental illness, have we now opened the flood gates to everyone using terms loosely such as "depressed," "anxious, "OCD" and "paranoid."
I was speaking to a counsellor recently and she said that she was having a lot of calls from young people saying that they were depressed, when in fact, she said they were experiencing stress rather than full-blown depression.
And obviously stress is horrible and you may need help but it is not the same as depression.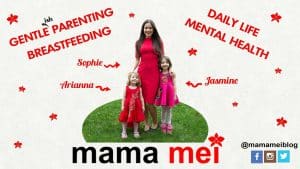 Mental Health or Mental Illness
Don't get me wrong I am no PC brigade but I do think we have diluted language around mental illness so much so, that we do not always appreciate how serious such illnesses are.
I have been diagnosed with depression. Depression isn't just a feeling of "being a bit down," for me, it is chronic. When I am bad, depression makes me struggle to see the reason for living. Depression makes me stop doing things I enjoy (unless it's exercise because then my Eating Disorder tendencies kick in). It makes me think that people would be better off without me.
My Psychosis episodes are the hardest to deal with as my reality isn't the same as everyone else's.
I also have severe anxiety which can be debilitating and cause paranoia. This isn't a woe me post, but I just want people to understand the complexities of mental illness.
I read a brilliant article recently on why mental illness isn't the same as a broken leg.
I totally agreed with this piece because suffering from a mental illness is very much different from breaking a leg. Although when I do sometimes compare my mental illness to a physical ailment such as a broken leg, it is not because Psychosis and having a broken leg is the same experience, but I would like people to treat me with the respect of someone with a broken leg.
If you're unsure about what language to use, I suggest reading this brilliant blog from depression charity Blurt on the language we use around mental illness and why it matters.
So what do we do? Say nothing at all?
Absolutely not. I think awareness raising has been strong over recent years but now we need to steer the conversation to understand the complexities of mental illness. It is not necessarily just someone dressed in black rocking in a dark room, nor is it someone who feels "depressed" by the football.

We need to have helpful conversations and ask questions.
An example of such conversations is #MentalHealthHour on twitter. I was pleased to be a guest on it last week and I was asked some fairly deep questions about what my diagnoses means on a daily basis.
This was difficult to describe but really refreshing that someone had asked rather than just assume.
So I thought I'd share some of the conversation here.
Ay up #mentalhealthhour I'm Sophie a blogger, vlogger at https://t.co/2BYplR2Rsf & journalist @SophieMeiLan – Ive been diagnosed: depression, anxiety and psychosis. And I'm proud to campaign and talk candidly about #mentalhealth on my blog and vlog. I also Bellydance @SophieMei

— Mama Mei (@MamaMeiBlog) July 8, 2018
I'm also attending my first #hearingvoices group this week so wondering if anyone has an experience of going to something similar? I'm scared! X #mentalhealthhour @MarkWilliamsFMH @MH_Stories_ @MentalHealth_Hr

— Mama Mei (@MamaMeiBlog) July 8, 2018
I've had depression, anxiety & #EatingDisorder since being a child. psychosis was diagnosed in my adult life. I find blogging and vlogging gives me a purpose as I'm not always well enough to cope with #journalism – I'm stable atm & on good meds #mentalhealthhour @MentalHealth_Hr https://t.co/nde0hwNFxJ

— Mama Mei (@MamaMeiBlog) July 8, 2018
Help us #TurnUpTheVolume on women's #mentalhealth by telling us what are the top three issues within service provision that need to change, so we can develop user-led campaigns to improve these issues. Share your thoughts with us here: https://t.co/PmytKc3iVK #mentalhealthhour pic.twitter.com/TKstUUX5Sw

— Wish (@WishCharity) July 8, 2018
What do people find are the pros & cons of the online world when it comes to #MentalHealth? For me there are brilliant communities like #mentalhealthhour & I love vlogging about my mental illness online rather than speaking to ppl in person (weird, I know) https://t.co/a9LAKbvkal

— Mama Mei (@MamaMeiBlog) July 8, 2018
I find digital technology mahoosively helps me with my #mentalhealth #dyslexia & #dyspraxia – it means I can work from anywhere & when I am able https://t.co/ZJdIEDVsfR #mentalhealthhour @MentalHealth_Hr @BloggerUpNorth @EvokeMG @MarkWilliamsFMH @MindCharity @BlurtAlerts https://t.co/FGyu75ralK

— Mama Mei (@MamaMeiBlog) July 8, 2018
So many fantastic bloggers on here we are blessed with them. Hopefully some will pop on tonight and introduce themselves #mentalhealthhour

— MentalHealthHour (@MentalHealth_Hr) July 8, 2018
What (if any) #mentalhealth support works in your community? #MentalHealthHour I've found as a mum with mental health problems @homestartuk have been ace for practical & hands-on support + a fun non-judgemental playgroup @MentalHealth_Hr https://t.co/i3UMYNKVap @BloggerUpNorth

— Mama Mei (@MamaMeiBlog) July 8, 2018
I'm the same. I find it easier to talk to other mental health bloggers and vloggers online because I feel they really understand me and get where I'm coming from. I talk to my friends and family too but it's harder. #mentalhealthhour #keeptalkingmh

— Positive Ri ☀️ (@HappyMentality) July 8, 2018
Depression comes in waves 4me. Anxiety too but I find that is triggered by events, news & life changes. My psychosis is a lot more stable now but when I'm poorly as I was 2 months back I get paranoia & see/hear things which Ppl say aren't real. #MentalHealthHour @MentalHealth_Hr https://t.co/9F6kMPSUn2

— Mama Mei (@MamaMeiBlog) July 8, 2018
It can be debilitating & scary. I no longer drive partly becz of it. But I run everywhere with my running buggy as I find exercise & dance, even when I don't feel like it, calms my brain. Also good medication (for now), a brill mental health nurse & writing #MentalHealthHour ❤️ https://t.co/zdj6CYdW7w

— Mama Mei (@MamaMeiBlog) July 8, 2018
Workplace stress a main cause of mental health issues, study finds #mentalhealthhour #articlehttps://t.co/eH3CiiIX5x

— MentalHealthHour (@MentalHealth_Hr) July 8, 2018
I enjoy blogging too…I don't do it as often as others but still like to share #mentalhealthhour #DomesticAbuse #DomesticViolence https://t.co/5ty2JVvS3o

— GreenRoomCounselling (@Anika_Sparling) July 8, 2018
Guys I'm a nurse who had an eating disorder your scared how it will affect your career for 20 years now I couldn't care Less still a brilliant nurse I wish I could use my experience to help others but I'm not a name #mentalhealthhour

— Johnny Hunt (@Huntyroyal) July 8, 2018
I'm actually writing a book on #eatingdisorders atm as I want to show the real side of loving with an ED rather than it just being about "weight" https://t.co/HWQFbVRtN4 #MentalHealthHour @MentalHealth_Hr

— Mama Mei (@MamaMeiBlog) July 8, 2018
Report finds 1 in 5 referrals to CAMHS are rejected in Scotland https://t.co/uGZuOoONpE#MentalHealthMatters #mentalhealthhour #mhealth

— @helencredman (@helencredman) July 8, 2018
Support:

Samaritians :
Free phone: 116123
Email: [email protected]

Pieta House 24 hour helpline : 1800 247 247

@ CCRTLim work with us behind the scenes .Their crisis line is available for anyone in suicidal distress. Call or text on 085 1777631 #mentalhealthhour

— MentalHealthHour (@MentalHealth_Hr) July 8, 2018
The many faces of mental illness; https://t.co/JJh3RlKhiO… I made this video as I always get comments like "but you're so smiley" or "bit you wear colourful dresses." When really we never know what battles ppl are facing behind their mask #mentalhealthhour @MentalHealth_Hr ❤️

— Mama Mei (@MamaMeiBlog) July 8, 2018
A huge thanks to Mental Health Hour for having me as a guest tweeter! You can join the conversation on Sundays 9-10pm IST.
How do you think we can help with the mental health conversation?