When I turned Vegan I hadn't realised how many products weren't cruelty-free. I had tried to avoid known products and brands that were tested on animals, but I hadn't truly realised the full extent to how many things that I was using in my daily life that had in some way been tested on animals.
It was quite overwhelming.

But I think it is important to make small steps to a cruelty free lifestyle rather than become paralysed with what to use or what not to use.
So now it's been just over a year since I changed my diet to a plant-based one (albeit with lots of hiccups and ongoing slips), now I am changing my hair .

But where to start? Vegan Hair:

I believe in letting experts thrive in their industry. So as I am no beauty or fashion blogger (no matter how many times I try to hashtag my thrown together #outfitoftheday) and I am certainly no hair guru let alone know about Vegan Hair Care products… So I asked facebook friends for a Vegan Hair Dresser (i.e. someone who uses Vegan hair products).
My reiki practitioner friend from Beyond Healing, recommended Opal Hair run by Natasha who is an experienced hairdresser (having trained and worked in hair salons for the past 12 years) and now uses the brand Organic Colour Systems products on all her clients.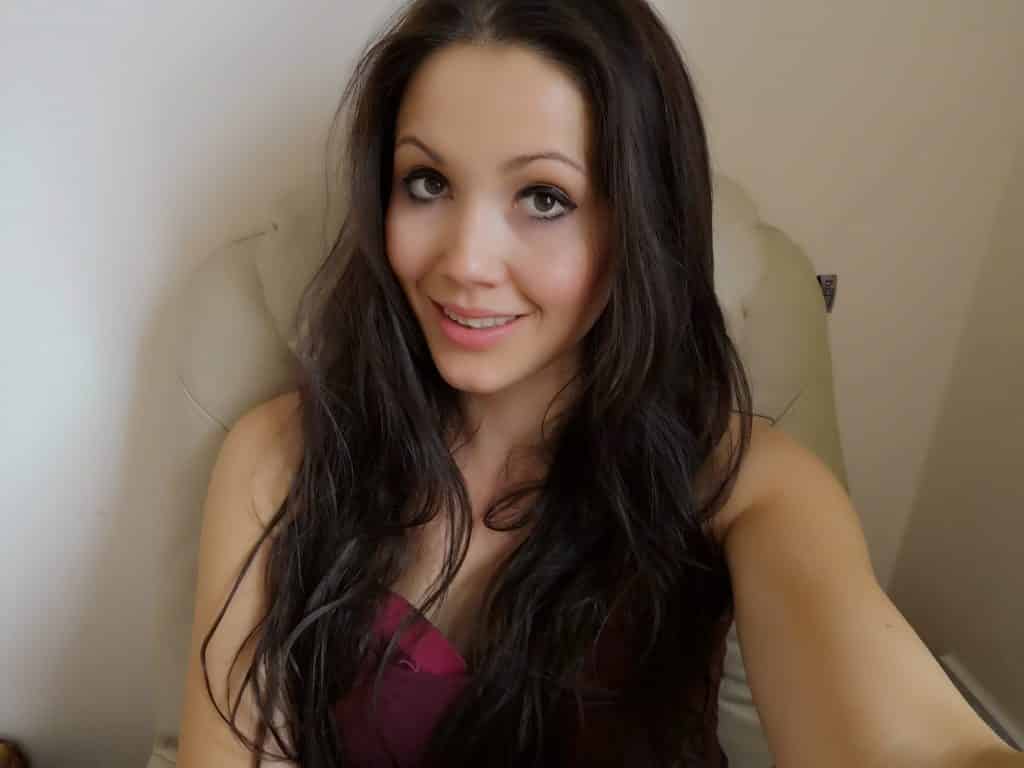 It seemed the ideal partnership as she is also a mobile hairdresser so she can come to your home and do your hair… totally cruelty free!

Natasha said: "The main thing I didn't like abour working in salons was that you had to use the products they wanted you to.
"I don't see why we need cosmetics that are tested on animals.
"So now my conscience is clear. I'm passionate about hairdressing and using cruelty free products is the only way for me."

Vegan Hair Consultation

After speaking to Natasha, I booked in for an initial consultation as I wanted a colour so she needed to do an allergy test and find out more what I was after.
The only problem being is that I didn't really know what I was after!
"I like natural looking hair, I like my hair to stay long but look healthy and I want a total transformation but nothing too different…"

Luckily, Natasha was very patient and calm as my kids ran wild around us as she explained more about the products she uses.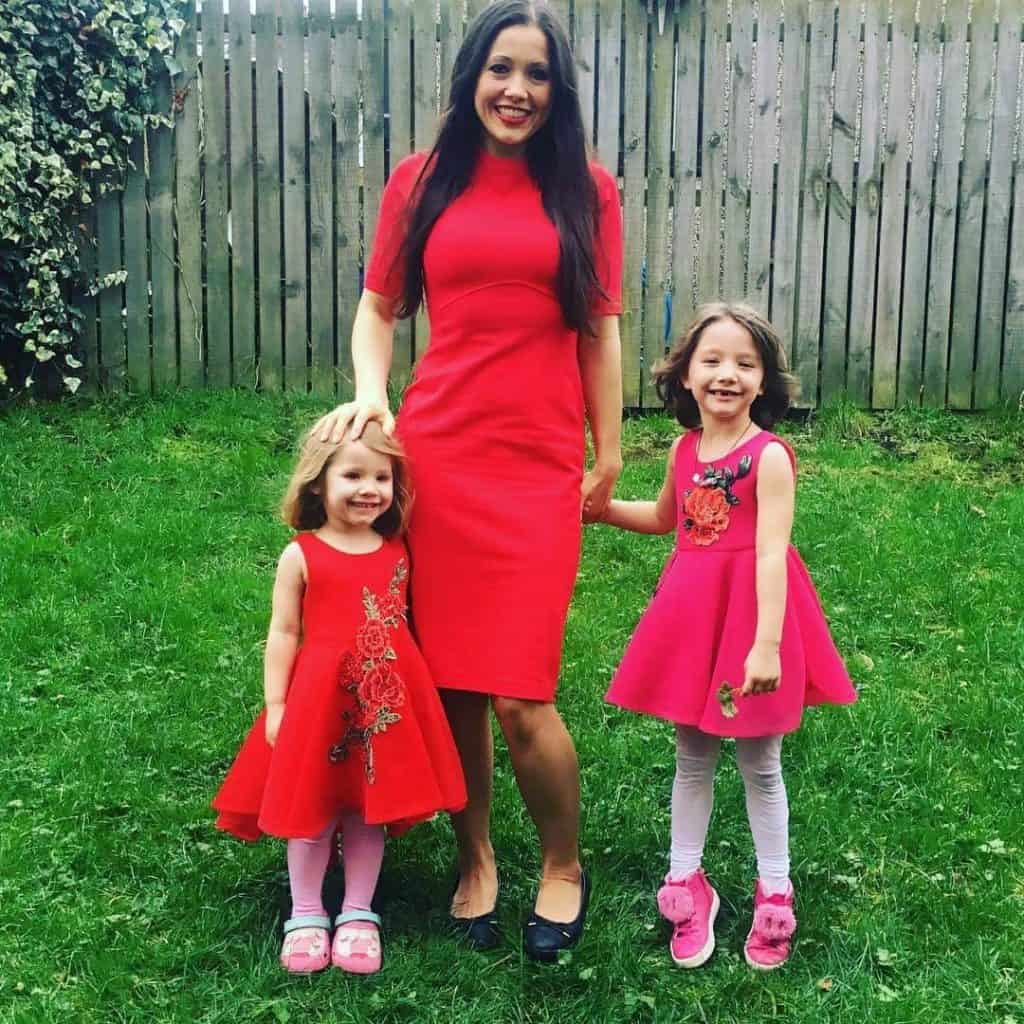 Organic Colour Systems

Natasha uses Organic Colour Systems which is a cruelty-free and vegan company based in Lymington.
She said: "None of the products have ammonia in as that's really harsh.
"They test the products on humans and it's a patented colour formula.
"All the unnecessary chemicals have been stripped out. So OCS is a lot gentler on your hair."
Your hair's PH level
Organic colour systems works as a system and it is ph balanced so the products work with your hair's natural ph.
Hair should naturally be 3.5 – 4.5.
For a colour to work, science demands that we use some form of chemical to actually change the colour molecules in your hair. What OCS have done differently is they have removed everything unnecessary and use the bare minimum.

So once Natasha had done a patch test we booked in for an appointment for the following week when I was child-free so she could use the products to colour my hair. Due to the system, my first appointment would take 5 hours… I was wondering why so long, so here's what we got up to:
My Vegan Mobile Hairdresser appointment

Natasha arrived and set up her station and our make-shift salon in my kitchen.
This was my hair on the morning of my Vegan Hair appointment… Yikes!
Here were the steps Natasha followed to transform my hair:
Step 1) Clarify shampoo the hair and do a wet stretch test. This shows what the hair might be lacking and which treatment to use.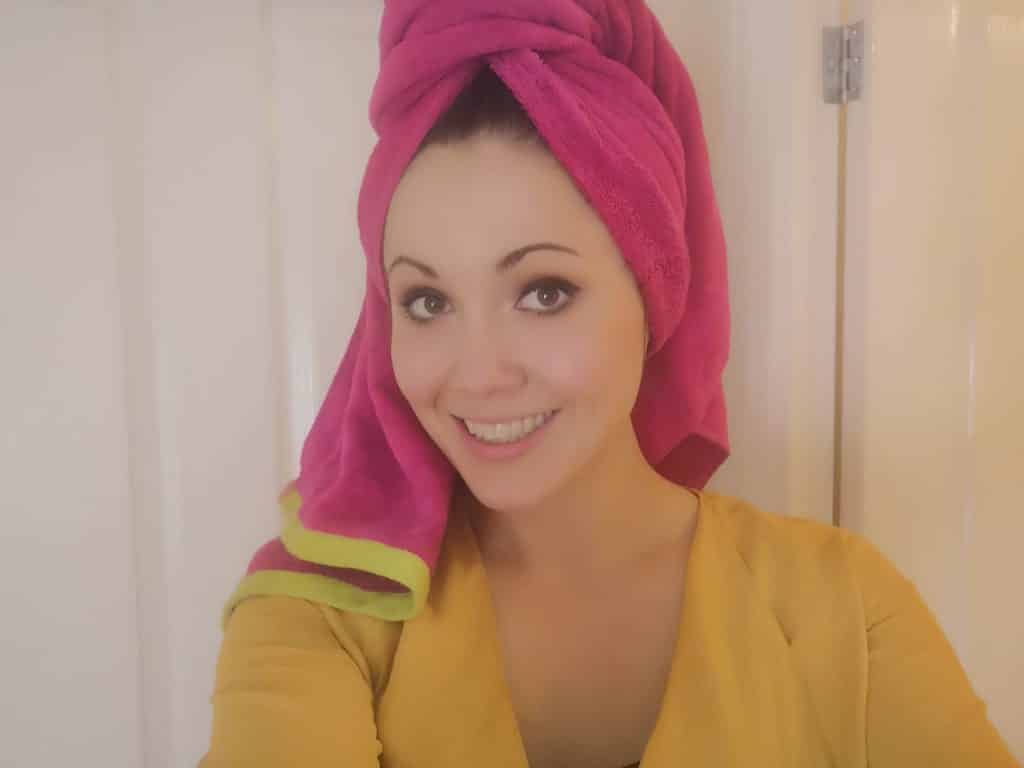 Step 2) Power Build Cream Treatment for 10 minutes under heat. This is a gorgeous protein treatment, rebuilding your protein levels, reducing damage to cuticle and stopping the hair snapping when wet.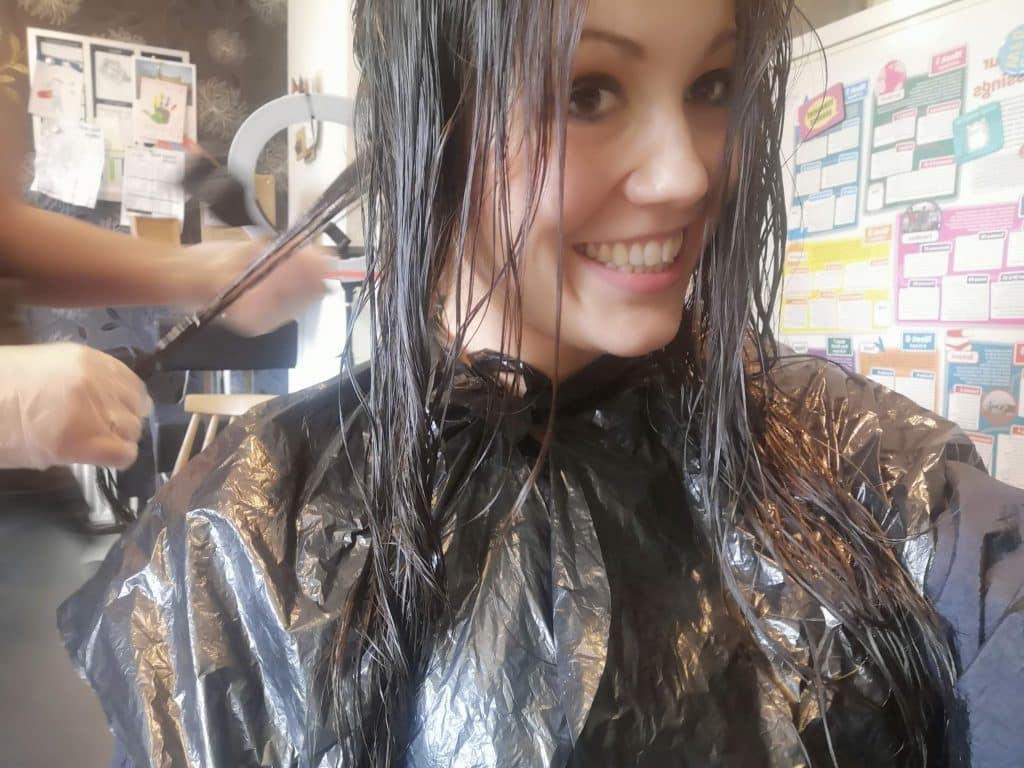 And for the glamour of it… I must love you guys for showing you these photos.
Step 3) My favourite part, Balayage!
Step 4) After deciding we didn't need a toner, painting the roots to get rid of a couple of grey strand. 35 mins development.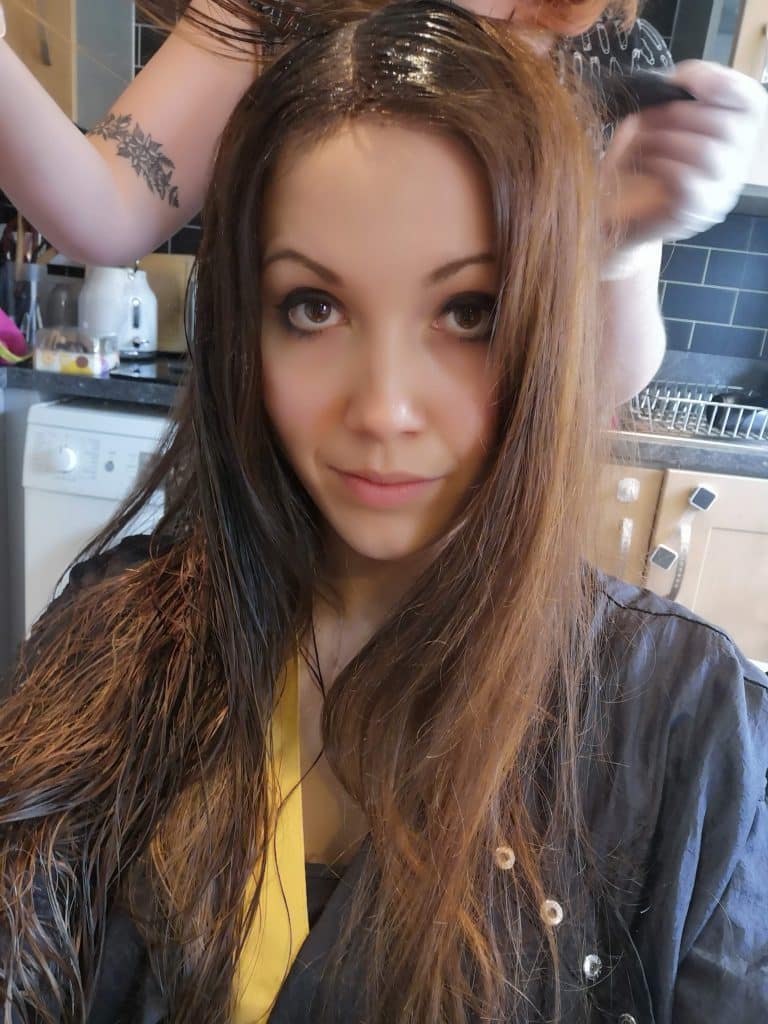 Step 5) Cut and blow-dry with a curling lesson.
Verdict:

It was a really fun afternoon with Natasha who is clearly talented and easy to get on with. I even had a friend drop in unexpectedly so it was a bit of a social. I can imagine it'd be fun to have an afternoon with a few friends and getting Natasha to come around and do our hair.
For me, what really stood out was Natasha's care over treating and repairing my hair rather than just making it look good she wanted to help boost the protein in my hair.

It was led by me all the way though and I ended up having a balayage as we didn't feel it needed colour on top.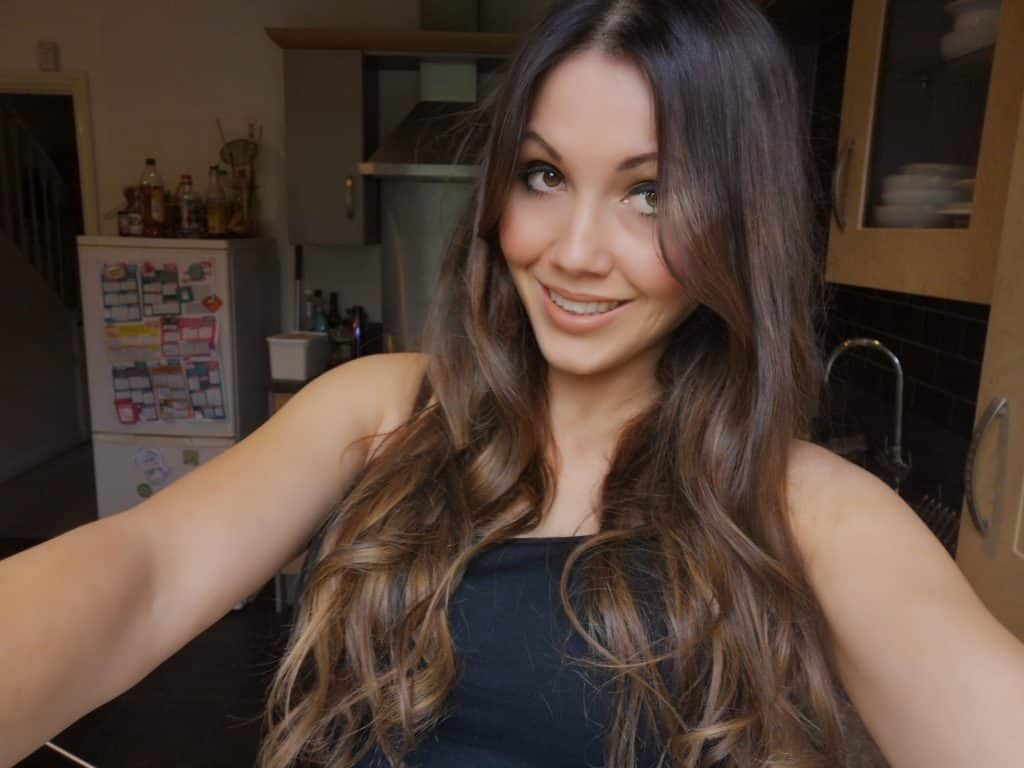 Natasha even taught me how to style my own hair into curls.

It was a real treat and felt great to have some me-time for self-care and it really boosted my confidence having such fabulous hair (so much so I had to go out that night to show it off and take tons of photos!).

I could not recommend Opal Hair and Organic Colour Systems enough. I'll certainly be a regular.

Healthy mind, healthy hair and healthy body.
Rather than feeling bored and uncomfortable at home, I absolutely loved having my hair done mobile and I am hooked on the products which are amazing quality (even though they are cruelty free * and vegan… I'd argue even better quality).
I have been inundated with compliments about my hair, so to get in touch with Natasha, the magician behind my hair, directly here (but do it quick as I know she'll get booked up fast!):
Www.facebook.com/OpalHairNatasha
@OpalHairNatasha on Instagram
Tel: 07894860319 (best way to contact)
DISCLOSURE: All views are my own although I received Natasha's services free-of-charge for the purpose of this review.
*contain organic ingredients. Not completely organic.