My friend and I relaxed into our rooftop sunloungers overloooking Scarborough's North Bay, as we sipped drinks following a luxurious afternoon of wellbeing and pampering at a game-changing new spa.
As much as I love being active and adventurous, there's nothing I enjoy more than a spa day (especially the Tuesday after completing Tough Mudder) and Wellness at Alpamare is the ultimate spa retreat full of surprises.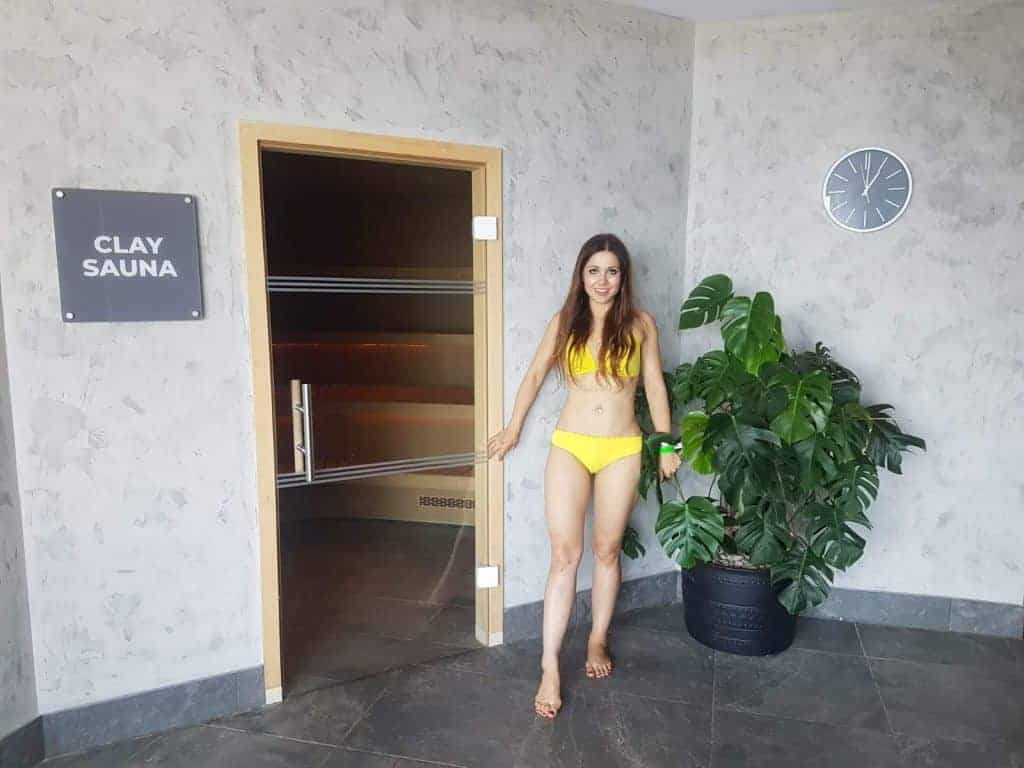 If you frequent a lot of spas like I do, you'll know that they can be anything from a simple Sauna, Steam and Jacuzzi to something much more luxurious and exciting.
I'm pleased that this was the latter.
What's Wellness at Alpamare?

Wellness at Alpamare is a whole new world of Alpine- and Turkish-inspired relaxation, defined by world-leading luxury spa design and ancient therapeutic traditions including the live Aufguss ceremony – an experience that's so popular in Northern Europe that it's become a way of life but is still new to the UK.
But more on that later…

You can try a ritual 'trail' experience at Wellness at Alpamare, but we did our own thing for our first experience of the spa.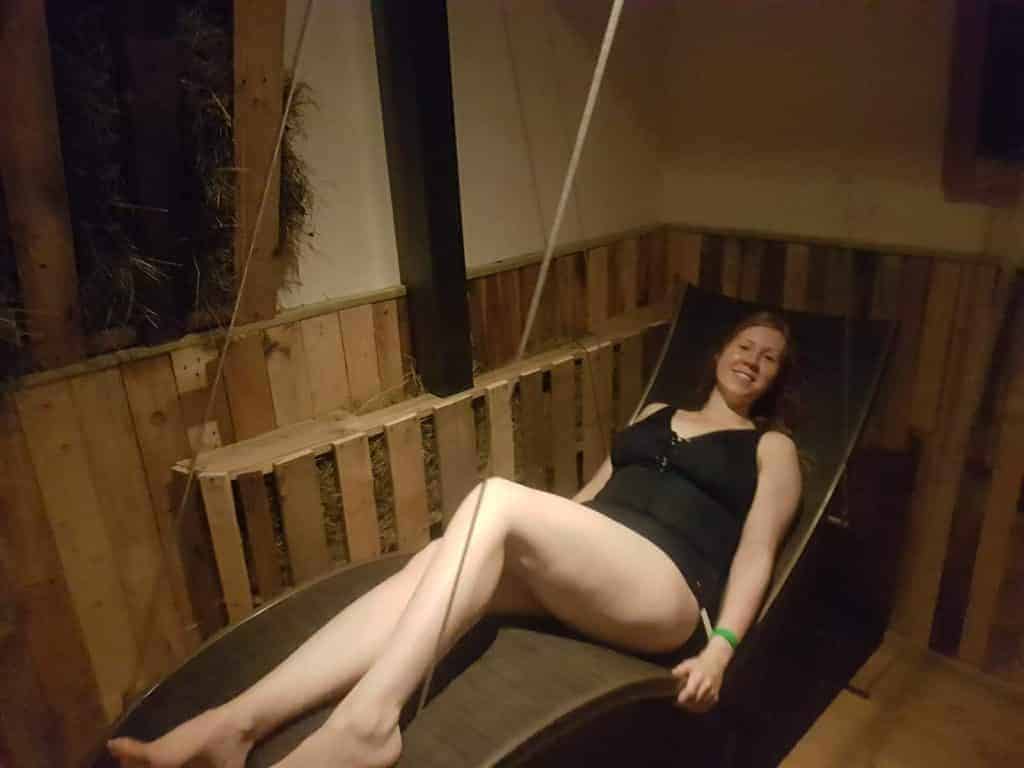 We started out with a foot bath and clay sauna before heading into the Hamam where we lay on warm stone. We then tried the soap steam bath which was fun spraying ourselves with soap foam and then relaxing in the steam. It gave us a much needed cleanse and break from our busy lives.
We were going to try the mud bath but as I had just completed Tough Mudder,, we decided to save that one for next time!

We then headed into a very unique room (probably the first in the UK)… a hay bath! Here, you lie on swinging/suspended beds and the room is full of treated hay.
It was weirdly relaxing and something very different.

By this point we were gasping for a drink… so made our way outside where you can eat and drink whilst overlooking the infinity pool and the sea. 

More about the Spa Ritual Trails

You can also take one of the three self-guided ritual 'trails', uniquely crafted for Wellness at Alpamare – 'Hamam-Relax', 'Detox' or 'Sauna Vitality' – or free-flow through Alpamare's extensive hydro-thermal facilities which include:
· 'Sauna World' with a 95˚C Finnish panorama sauna, 75˚C clay sauna, hay bath, foot reflexology bath, and an ice and aroma shower.
· 'Hamam Magic' with a warm centre-stone, herbal steam bath, soap steam bath, rhassoul healing mud bath, and a foot bath.
· 'Relax World' a calm retreat which includes four private treatment rooms where clients can enjoy a long list of classic treatments like massage or facials.
· outdoor iodine infinity pool, heated to 35˚C and with a variety of massage jets, whirlpools and bubble benches.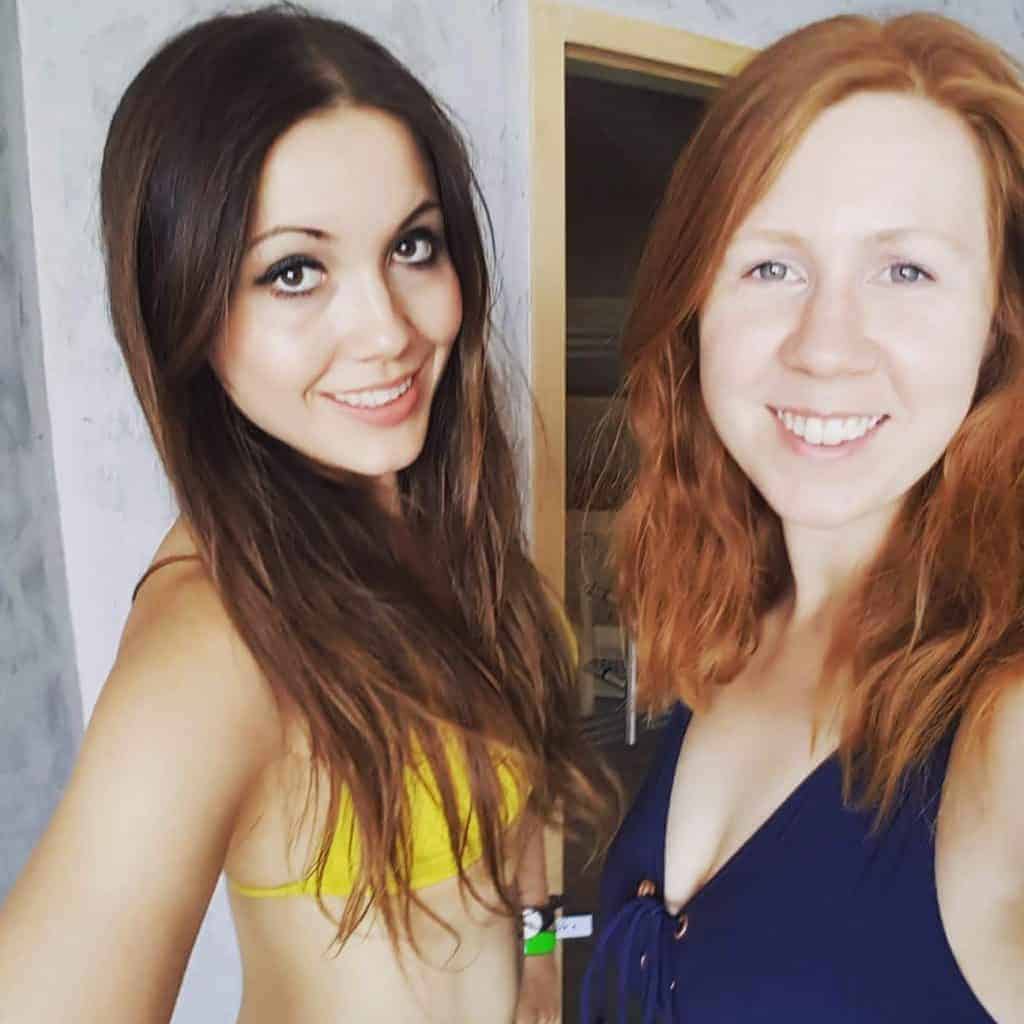 Immerse yourself in an uplifting Aufguss ceremony and discover the secrets of the aufgussmeister …
After chilling on the rooftop in our sunloungers and drinking our teas and coffees, we were then ready to experience one of the timetabled Aufguss ceremonies…

The Aufguss (German word for 'infusion') is a wellness and purification ceremony performed by an aufgussmeister. During this intense and multi-sensory experience, essential oils are heated over hot stones, then directed as a scented steam towards the bathers, using rhythmical towel movements. Alpamare has a team of trained aufgussmeisters, each bringing something distinctive to the ceremony – music, poetry, scents or movement – so that each performance is totally unique.
It was set inside the sea-view sauna… and it was intensely hot but such an incredible experience as the aufgussmeister laid out ice which would be used during the ceremony with a range of essential oils and wafting.
I've never experienced anything like it and I can not recommend trying it enough.

Verdict: Wellness spa at Alpamare waterpark

It was one of the best spas I have been too. It is upstairs in Alpamare so you escape the hubbub of the fun waterpark below. As the weather was gorgeous, we felt like we had been transported abroad. It's really spacious too and it felt like we had the place to ourselves.

We will definitely be returning to experience the Afternoon Tea, Spa Treatments, Infinity Pool and to try out the Mud bath too. 
So go on, book a date day with yourself!
For more information, go to: https://www.alpamare.co.uk/spa/
Wellness at Alpamare sits alongside Alpamare Scarborough a world-class waterpark opened in 2016.
DISCLAIMER: We received two free passes to review the spa.