I'm a big believer that excercise should be an integral part of our lives, not an extra stress, so walking is the perfect way to incorporate being active into our daily life.
Whether it's walking on the school run, walking to the shops or going for a walk… I can guarantee you that you will feel better for it.

I'm working on a Year of Walking campaign where I live in Wakefield (more details at the bottom of this post) because walking is for everyone and I want to share with you why I walk, some of the tips I've learnt to get walking and moving even when I don't feel like it.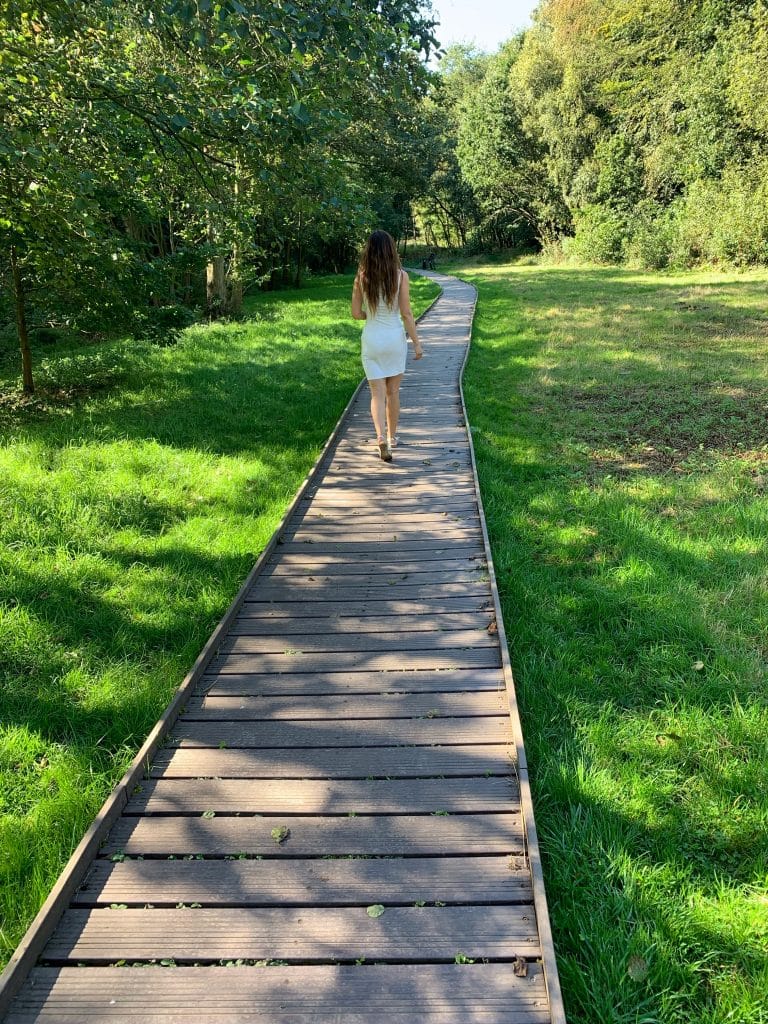 Why I walk everywhere:

Walking is a functional part of my daily life which helps me to get from A to B. Not only is it great for my physical and mental health but it also saves me money on transport and saves some pollution too (if I were to drive instead).

I have a driver's licence but I currently don't have a car and I enjoy the freedom that this has allowed me. Don't get me wrong, it can be frustrating trying to get to certain places but I like having to walk to a lot of places as well as forcing the kids to walk too.
I know that even when I don't feel like a walk, that I will feel so much better after it. And it gives me chance to think and be mindful too.

I also find that I meet more people and make more friends by walking to places rather than being in a car. Then if I am going longer distances I take a bus, train or for a treat a taxi.

It's nice to just think about the route and experience of walking rather than having to tackle traffic queues, finding a parking space or filling up the car with petrol.

I like the freedom that walking gives me as a way of travelling (within reason). I am not totally an outdoorsy person either as I enjoy walking so i can make phone calls for work or to chat to friends. I also use it as a time to think about my work, listen to podcasts (I love learning!) and it's a chance to think about what I am going to write about or what film I want to make next.

Walking gives me space to think, a reason to be active and is a way of getting where I want in life literally and metaphorically.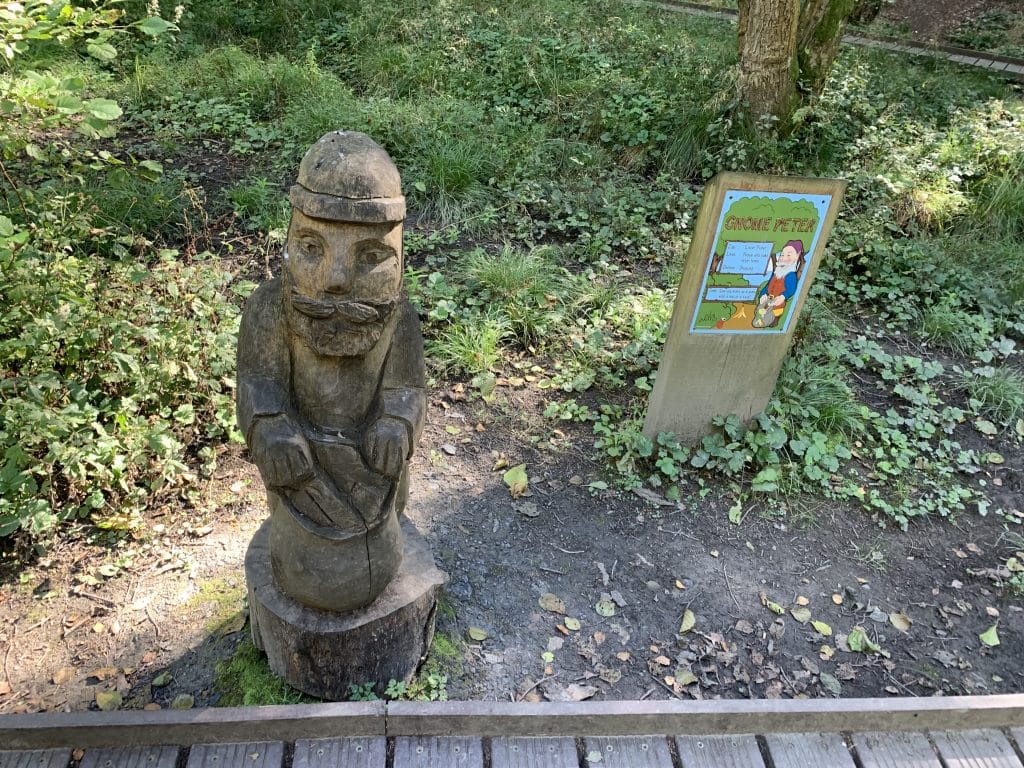 Top tips to get walking:

Here are my top tips to get you walking…

So how to get walking? It has not always come naturally to me as I had a car for many years and I loved the comfort that that brought me. I have, however, replaced the car with different modes of transport these days and I have begun to love walking (and I am even thinking about buying a bike!).

Wear the right shoes! Now I am not always in trainers to walk whilst I know trainers and walking shoes are ideal for going on walks… but I do love ballet pumps with a fastening over my foot so my feet don't slip out. If I am going on an actual walk though I will wear sensible footwear. But I like to be realt about things and I would prefer you walk in ballet pumps than not walk at all!
Get a good coat/jacket/umbrella/clothes: Having a range of clothes for different weather really helps as well as a rucksack to carry on your back. I love it that these days you can buy attractive-looking rucksacks so you don't necessarily have to be in full on sportswear (that said I love nothing better than being in a nice gym kit, with trainers and a backpack with my headphones on).
Start with a buddy: At first walking can feel daunting if you're not used to it, so arranging to go out on a walk with a friend can really help boost your confidence as well as having someone to be accountable too.
"Anything is better than nothing": Any exercise is better than no exercise. So Start small by changing one habit at a time. E.g. Just do the school run by foot. Or Park the car a bit further away, or take the stairs. There's lots that you can do just to start off small by changing habits one at a time. You can join us (details below) in starting off with a 10 minute consecutive walk once a week – to a 10 minute walk a day challenge (and there's prizes to be won!).
Download the Aspire Health App where you can track your walks and feel a sense of achievement at how far you have walked. Over time you can even build up to the 10,000 steps a day challenge.
Wherever you are in the world, there'll be lots of walking routes you can take from guided walks to exploring by yourself and adventure trails.

Here are my favourite walks in my home city of Wakefield, West Yorkshire.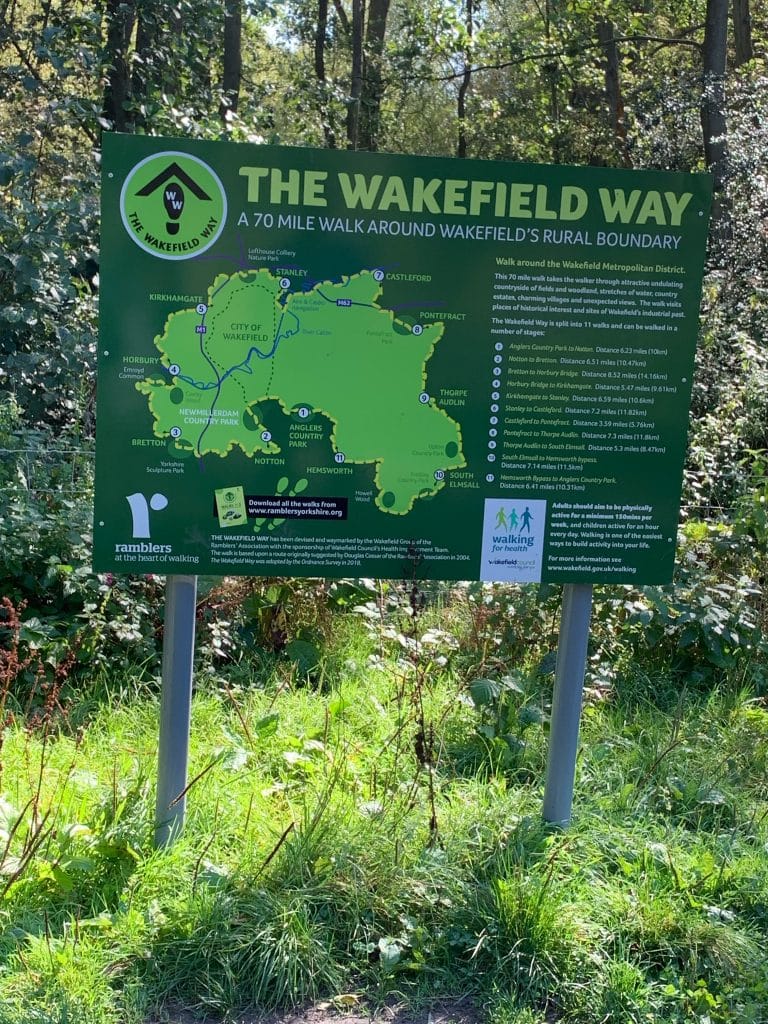 Where to walk in Wakefield

There are so many walks to complete where I live in Wakefield. I like to do most walks as a family (so it's my two daughters and I, and sometimes the grandparents!) or sometimes I do longer walks with friends.

Angler's Country Park is brilliant and has Room on the Broom story trail as well as stunning scenery and a nice cafe.
Sandal Castle and Pugney's Country Park: You can park for free at Sandal Castle and walk down to Pugney's Country Park (or vice versa, although you have to pay for parking at Pugney's). Sandal Castle ruins has stunning views of Pugney's and the rest of Wakefield as well as a cafe. There's also plenty of picnic spots down at Pugney's with a lake and water sports, a children's play area and an outdoor gym.
Canal Walks: I have also started enjoying canal walks and I find them a great way to quickly escape the hustle and bustle of daily life. I tend to just walk by the canal next to Doncaster road and follow that along. There are parts that are well kept and other parts that are not, so just be vigilant of any rubbish along the path but most of it is wild flowers and barges.
Yorkshire Sculpture Park: You can drive or catch a bus from Wakefield Bus Station to the Yorkshire Sculpture Park in West Bretton. It's a lovely day out especially when the weather is good. There's lots of places to buy food and drink as well as a plethora of places to have a picnic.
Newmillerdam: I love a walk around the lake and there are different distances you can walk too.
Retail therapy: As I said, I am not totally an outdoorsy type of person and I LOVE shopping! So I tend to walk into Wakefield city centre and enjoy walking and shopping through The Ridings Shopping Centre and on to Trinity Walk. I often get the bus home however from Wakefield Bus Station if I have bought too much. There is also a fabulous walking trail throughout the city centre called the Louisa Fennell Walking trail and it's a great way to find out about the Wakefield artist and experience the city centre past and present.
Artwalk: Now I wouldn't even say I am that 'into' art but I love going on the artwalk which happens every other month on a Wednesday evening. Venues open up to showcase a range of art from film to neon signs to visual arts and performing arts… It's a great way to get walking and experience some culture too.
So however and wherever you want to get out and start walking… just do it and I promise you won't regret it.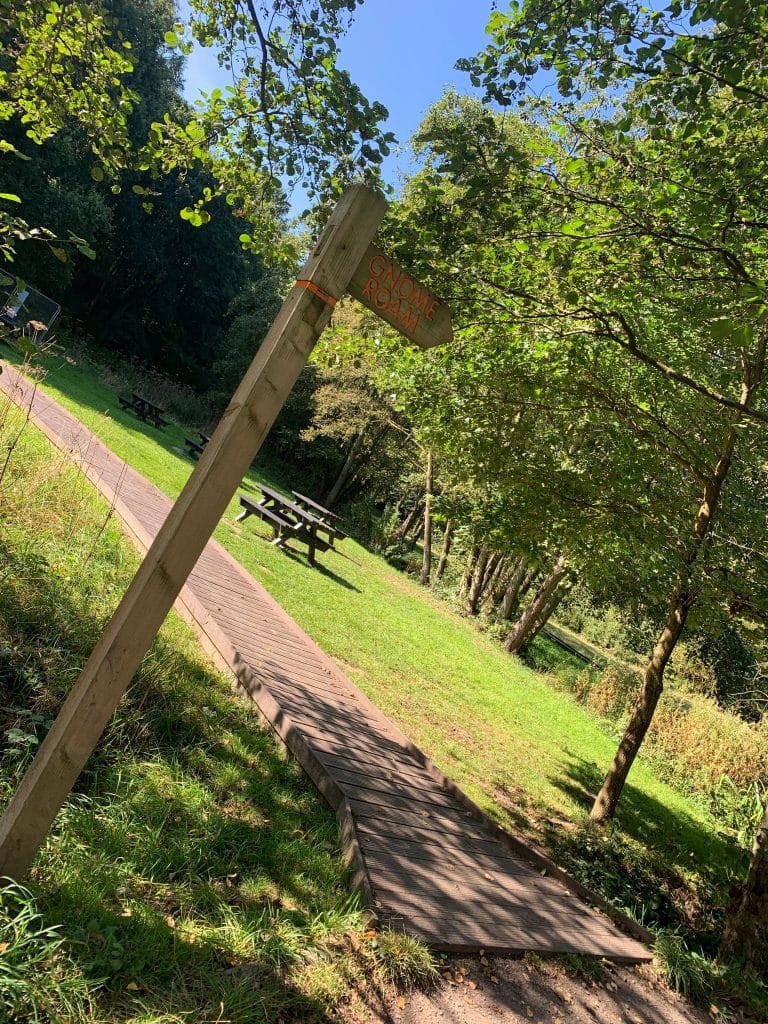 A Year of Walking + Walking Challenge to win a spa day for two #MamaWalks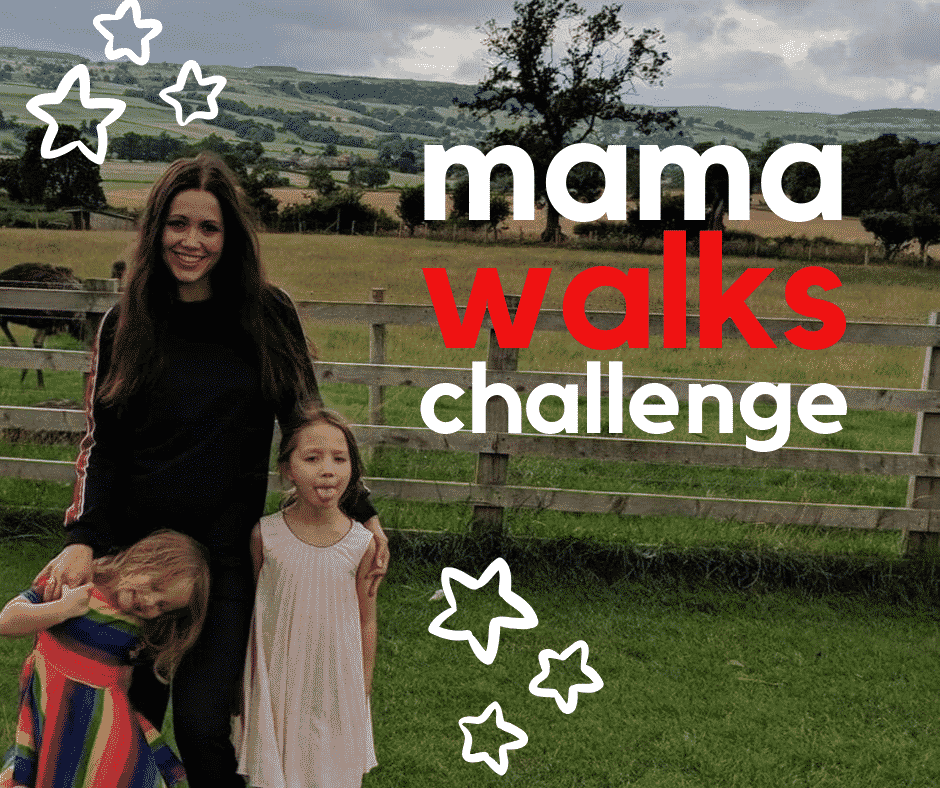 Wakefield's Year of Walking wants to encourage mums to get active this October 2019.
The aim?

Let's get mums walking for at least 10minutes a week in one continuous journey.
Just a 10 minute walk can change your mood and win you a prize.

SO TO ENTER JUST DOWNLOAD THE ASPIRE HEALTH APP ON YOUR APP STORE, CLICK JOIN THE CHALLENGE AND TRACK YOUR WALKING. 

For all the details of Year of Walking, go to: https://www.wakefield.gov.uk/sport-and-leisure/active-wakefield/walking/year-of-walking
For more ideas on getting active with the family, go to: yorkshirefamilies.co.uk

**DISCLAIMER: This blog post is in partnership with Aspire Health / Wakefield Council