From life coaching to squat challenges, youtube lives, zoom classes, fitness trackers and apps… Here's how I am keeping fit in mind and body during lockdown and the coronavirus pandemic.
First things first, with every success there are a number of failures that came before… and I am finally on track (still a journey) but doing well considering with the whole Covid 19 lockdown we find ourselves in. But whether you're in lockdown or not whilst reading this… it has been an opportunity to try new ways of working out the mind and body at home and pretty much in isolation.
At first I found myself panic at everything I had 'lost' from the gym to my regular runs, dance gigs and shops and all the mental health and wellbeing groups I attend with real human beings.
Then came the huge appreciation of the online world. A plethora of opportunities online arose from business proposals to ideas and an array of content. But then came a feeling of absolute overwhelm.
So I have started to take control back of an uncontrollable situation and here's how I have managed and am setting my goals too.
Scheduling
I am a creative so I am not naturally drawn to a spreadsheet BUT I really missed my flexible routine which helped with my mental health and wellbeing. So I am writing this blog and I am also sharing my schedule to hopefully give you ideas but also to 'say it out' so I am accountable.
So first things first I put in place a regular exercise routine on a morning as this is when my depression and anxiety is at its worst. So in full on Sophie style (all or nothing) I shared online that at 7.30am each morning I would go live on Youtube doing a workout and chat Monday to Friday. I also have an accountability buddy Jordan who nudges me each morning and is watching the live which makes sure that no matter how bad I feel that I get up and do it.
Feel free to join in too (at your own risk) – I am going to start doing a 30 minute blast home work-out for mind and body (in the theme below) followed by 15 minutes of squats and stretching (I am doing 100 squats daily in aid of Refuge Charity's 100 Squats a Day Challenge).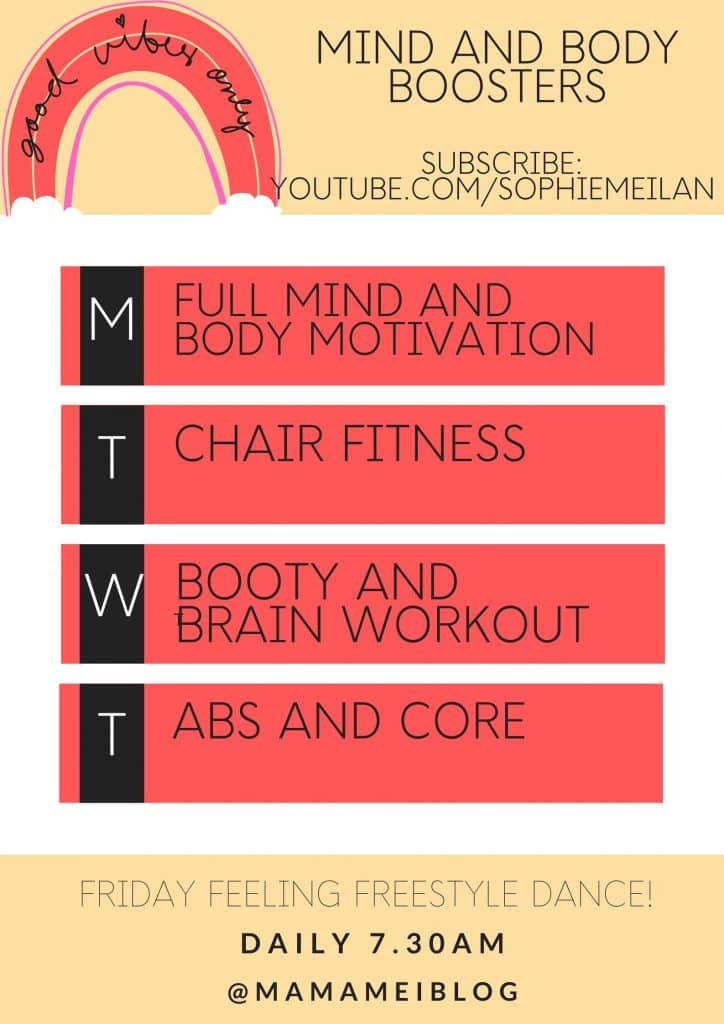 Online Groups and Apps
I also use a variety of Apps to keep me motivated, mainly the Move GB app (I am a brand ambassador for them but I genuinely use and love the app). Their Move at Home scheme allows us to access fitness, yoga and dance classes online. They have memberships from £1 per week or free for NHS workers. You can find out more here: bit.ly/mamameiblog  and at the bottom of this blog.
I also have the Mind and Body app, Fiit app and Instagram is great for free workouts (some of my friends offer them too such as @SparkleWarriorFitness and @KatyPadam. As well as a range of fitness trackers with their apps such as Apple Watch and MyZone.
I have found online groups really useful too especially on facebook. We have created our own Squats and Sparkles – Women's Health Club group which is a great collaborative of women some working in mental health, fitness and wellbeing and others passionate about it.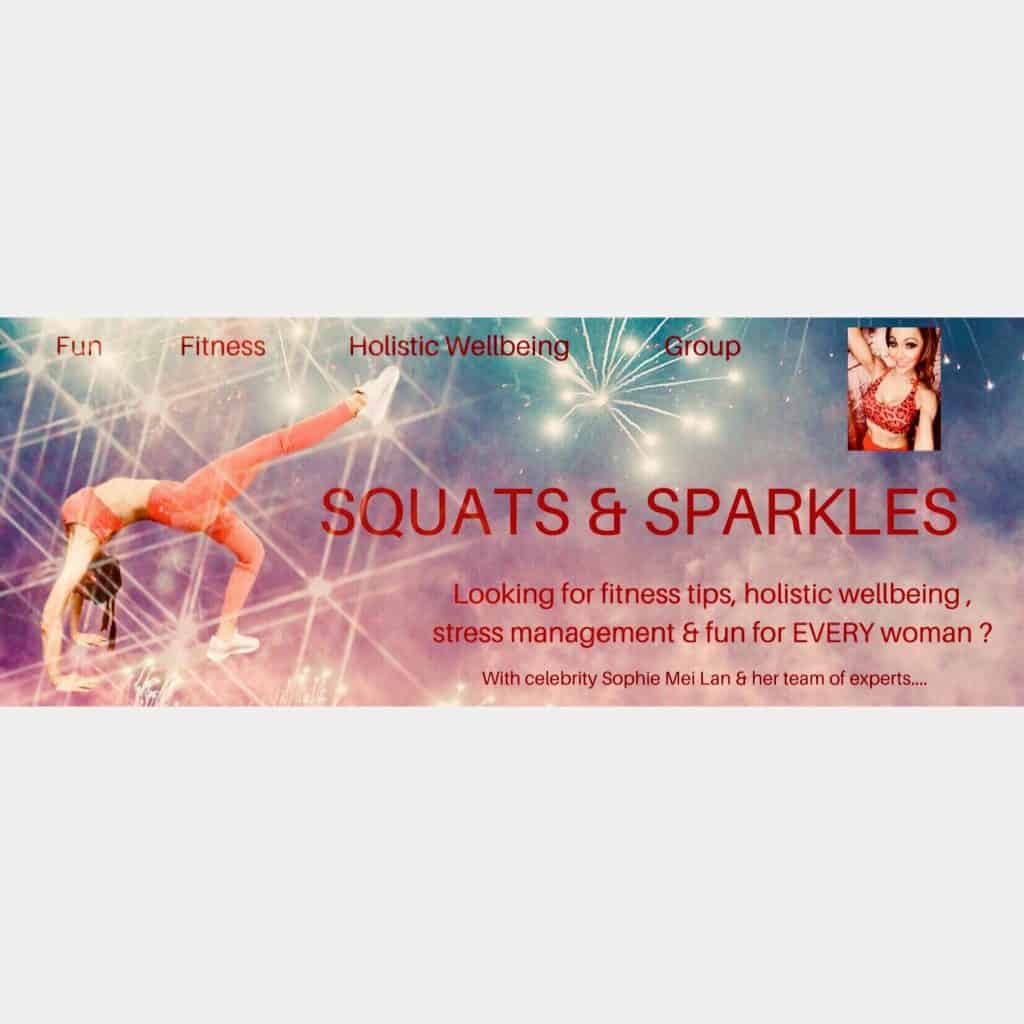 More about the Move GB App… Move at Home
Move At Home membership costs from £1 a week.
Access to 100's of live-streaming MoveGB classes.
Free premium month of Fiit.tv – their on-demand workouts will soon be available through Move At Home as well.
New classes added every week.
FREE for NHS workers!
Move At Home means we can support our independent fitness instructors and studios who are facing difficult times in light of their venues closing.
FOR MORE INFO AND TO SIGN UP, GO TO: bit.ly/mamameiblog