I hovered over the "publish" button for hours this morning… I was about to share with the world my deepest darkest secrets, my double life as an addict.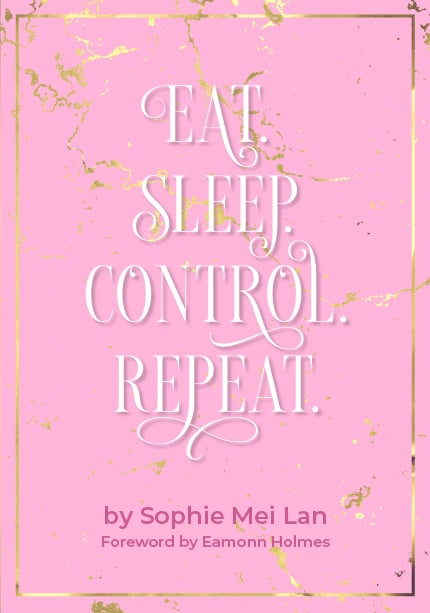 I have previously shared about my eating disorder recovery, my addictive personality and managing my ongoing mental health issues but I haven't spoken openly about what the life of an addict is really like. Only those who've experienced addiction, self-harm and severe mental health problems of their own or a loved ones will understand the true depths of despair you can find yourself in. To the outside world I could put on a face, a full face of make-up to be exact, I could appear on TV, I could dance on stages, I could present documentaries and write for newspapers, but behind closed doors I was a mess. I am not just alluding to the fact I was an introvert at home (which I am incidentally) but at times I lived inside my attic bedroom in squalor.
I would sit in my room typing on my computer until the early hours of the morning as I desperately tried to work to distract myself from my binge-purge-drink-pills cycle.
The internet was the only bridge between my two lives. I put my all into everything I did whether it was exams, alcohol, career or self-harm. Once I found a place to escape from my mental torment, I would latch on to it no matter how much it hurt me. If anything, the more damaging it was to me, the more I craved it because in a weird way I thought it protected me from any human harming me. I was not only trapped in the metaphorical bubble that depression can feel like but also within the confines of four walls where I was festering.
I hated seeing what I was doing to my family, I didn't mind that my addictions were slowly killing me but I hated myself more that my behaviours were harming those I loved the most. But that just triggered my lack of self-worth further which then prompted me to continue spiralling downwards. Addictive behaviours are insidious by nature and at first you feel they give you a sense of control in an uncontrollable world… but eventually they take ownership of your life. I felt so ashamed of my secret world, ashamed of my swollen body and most of all ashamed of who I was.
But through the darkest times in my life, the overdoses, the self-harm and the overwhelming shame I felt, there was a small flame inside me that would tell me that there was a reason to have experienced some of the things I had in my past.
The more I continued working in the media and fulfilling some of my dreams, the more I started to realise that I had the opportunity to speak out about often misunderstood topics like mental illness that we can sometimes oversimplify.
So, when I got my first book deal a few years ago, I realised that this was my opportunity to be able to share my recovery journey but also to help release other people and carers of people with mental health problems from the shame that such illnesses can bring. In my book Eat. Sleep. Control. Repeat I don't gloss over any detail about my addictive behaviours, I describe them as they were.
Even a decade on, as I write this and release my book, I am sick with fear about sharing what addiction really does to our lives. But do you know what?
I pressed the "publish" button earlier to announce the pre-order of my book and its contents… and my fears of being shunned and rejected were banished.
I felt a huge sense of relief, freedom and overwhelmed with emotion as comments, messages and purchases flooded in of people wanting to show support and most of all to share their own story. I am finally free from the shame I felt about my past and today I am starting a new chapter.
Sign up to my mailing list for all things positive affirmations, quotes, inspiring life stories and my recovery book: http://eepurl.com/g39Qx9