A 'snow day' feeling everyday would have previously been something I would have longed for but when forced with an abundance of time at home, yet still with the same pressures of the outside world, it has been a challenge to be mindful and even build in rest.
Whilst many see 'mindfulness', creativity or even 'sleep' as added bonuses to the lives of those "airy fairy" types and not for "serious professionals" or as a valid therapy in the medical world, the scientific evidence tells us otherwise and my experience of our Lockdown hat-trick has proven to me just how hard it is to meditate or even feel creative in painful times not just when I am doing something active and adventurous.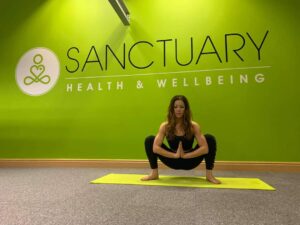 In Lockdown one, for me the most challenging one as a single mum attempting to work, home school and keep us as all as healthy as possible alone at home in the 'unknown.'
Unhealthy coping mechanisms briefly returned with hustling hard, caring for everyone else accept myself and neglecting my sleep. I was able to positively escape through writing, dance and exercise (my go-to therapy) at times but I was scared to stop, be still and face my darkest thoughts in times of loneliness.
Even Yoga which had previously helped me, seemed too 'slow' and the thought of being still to breathe just spread fear through my veins, I couldn't even trick my breathing app for a one minute of pause (as I tried to multitask through these long 60 seconds!).
Yet well versed at overcoming hurdles through past trauma and how mindfulness and creativity can help us to heal, recover from certain illnesses and live a much more fulfilling and (what's sexier to me when in career mode) productive life, I gradually pushed myself out of my comfort zone through getting outdoors when we could and then reintroducing mindfulness and Yoga at home regardless of our situation. It is harder to break a bad habit!
The more I have practiced my creative pursuits, slowed down my pace and accepted the present, with regular manifestation practice, the more I have felt happier in my mind, more within my body and focused on my core values.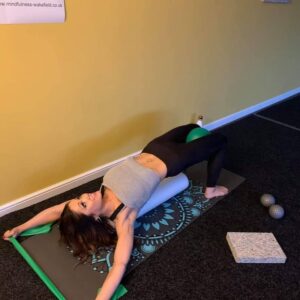 One of the key reminders in my pandemic creativity journey has been presenting a video on how a Digital Reporter project held at the Mental Health Museum showcased the power of creative and digital media as a tool for recovery with Creative Minds, People's Voice Media and Coactive Charity as part of the global Microsystems Festival which looks at the importance of key parts of any small system in the improvement of health and social care.
Whilst creativity is often dubbed a "soft and fluffy" approach in some systems, the project proves and promotes a sustainable solution in patient-centred mental health treatment through digital creativity as a form of treatment which promotes mindfulness, especially during difficult times.
And vice versa, If I want to tackle something with clarity such as writing an article for a client, I now do my mindfulness practice first because I know that laser focus is good for my health, it has improved the time I spend with loved ones and its boosts my output too.
If you still feel like you haven't got 'time' to be creative or mindful, like my programmed brain tricked me to believe, remember it's a tough practice for 'busy people' like us but we can use our ambitions to achieve in the difficult times too with mindfulness and creativity which not only helps our mind and body… but it's proven to help your productivity and help you to reach peak performance levels.
Oh, and as for the yoga, I have even recently signed up to study online a teaching qualification as a Yoga and Face Yoga coach!
Read more from Sophie at https://mamamei.co.uk