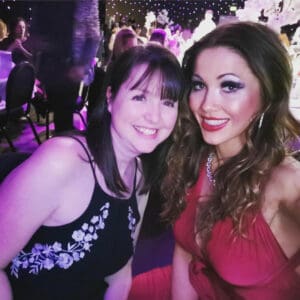 Identifying yourself as a leader 
By Sophie Mei Lan
Now etched onto my wall, shoved in between my littering of positive affirmation cards, are my certificates. I certainly didn't get trained in DIY by the way I have wonkily hung my array of qualifications and awards.
I shudder at the thought of someone seeing this collection inside my home office, not because of my 'creative' hanging skills but because I wouldn't want to look boastful.
And then I remember why I hung these frames up. I need to remind myself daily to stop 'downplaying my potential' because I do have the knowledge, experience and even awards to 'put myself out there' as a professional, as a woman.
"I'm not really a business, I just do bits of work for clients," "I'm not qualified enough to do that role," "I'm just juggling home, work, life and family the best I can but not doing anything well." Those are not just the statements in my head I have been conditioned to hear, but so many women I cheerlead, has this inner thought process which holds them back not just in their confidence and the feeling of 'imposter syndrome,' but it prevents them from achieving their dreams, simply because they don't identify as leaders. Not to mention, the fact that we need more female leaders driving this world forward, shaking up the status quo and to inspire other women to be part of the growing movement to challenge gender bias, pay disparity and celebrate women's achievements.
This week which marked International Women's Day calls for these necessary strides forward, notably during a pandemic which has exposed huge inequalities, not to mention a huge variety of females in tech, science, media and on the front line who have steered us through the Covid crisis.
But whilst it's easy to focus on the end goal, this journey to a more equal and powerful world for all starts from within and acquiring the skill of confidence, which is easier said than done if you've grown up in a world of being prejudiced against explicitly and faced unconscious bias, by others and even ourselves.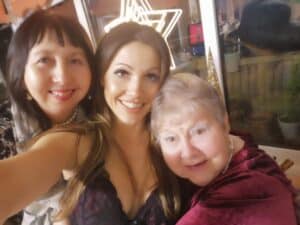 Here's how I've done it and still do it when I have my lapses.
So firstly, let's unapologetically recognise our own achievements and remind ourselves of them, even if it comes from sticking up certificates and jotting down our achievements where they are visible. Then begin to connect with women you admire who also respect you and support your core values. As you consume more content or spend time with these women who cheerlead one another, that's where you can start to discover or even build communities who can campaign together to create this much needed change.
I too have pledged to be part of this change after surrounding myself with 'cheerleaders,' albeit virtually in Lockdown, who give each other strength to 'show up' through the highs and lows of running businesses and a home. One of those is fellow entrepreneur Amy Downes and we decided to launch our lockdown-made initiative Sparkle Up North Magazine this International Women's Day to celebrate the stories of female run businesses in the north of England and to foster a community of like-minded women. And written in one of my last cards from a heroine in my life my Aunty Didi who passed away last week, which was sent during a challenging time in Lockdown One: "We all need you. Don't let all the hard work you have achieved be blown away." That's your rallying cry too when you have another hurdle to strut over. Look how far we've come and how far we can go!
To get involved with our new magazine and initiative, go to: sparkleupnorth.com and follow @sparkleupnorth or you can find me @thesparklecoach https://thesparklecoach.com