Self-awareness and reflection, the power of asserting your rights and freedom of expression in life, media, and health.
"Life is like a sparkle, a glimmer of light and shade, we wouldn't have the sparkle without either. Every story has a sparkle!" Sophie Mei Lan, @SparkleComms 
After endless 'phone consultations,' months of diagnosis' for a range of physical 'ailments,' I am fortunate to be resilient these days in knowing my rights as a human, a woman, a mother, and a well-being writer as well as understanding my whole body, that I needed a physical examination. After 18 months of scrutiny and finally being 'heard and seen,' I was rushed into hospital to undergo emergency procedures. 
I didn't tell anyone, I didn't feel the need to share and I certainly didn't check in on social media. Those are just my personal choices and this is the first time I have even alluded to my undiagnosed physical health issues which I knew innately were rapidly deteriorating. I have to allude to 'physical' as I have spent most of my life attempting to address the balance and talking more about my mental health so I understand that people often see this as my 'vulnerability', whereas my mind is actually my strength as I exercise it daily thanks to my own healing journey, but it is that journey to such strength which has enabled me to shimmy through the undulations of life from superficial speculation to discovering inner peace and the confidence to choose how, when and if to tell my own story. 
This week whilst I will be in and out of the hospital, I am feeling joyous in that I am being treated, I am still able to work flexibly and I will be not only sharing the turning point lockdown stories of other women through my Sparkle Up North Magazine but also my own digital book tour of my first memoir 'Eat, Sleep, Control, Repeat' will be taking place in tandem with a week of 'medical procedures,' whilst I could wallow in self-pity I choose to invest my energy into empowering others and myself to embrace everything you do. I have discovered the freedom of choice, the right to privacy and I realise that after having my first book published last year that I am in a safe space to hone and curate my next life story (which incidentally is a dynamic journal) … We all still get knocked down but I have the benefit of hindsight to understand that I choose to have the power to transform all of my challenges into my greatest campaigns…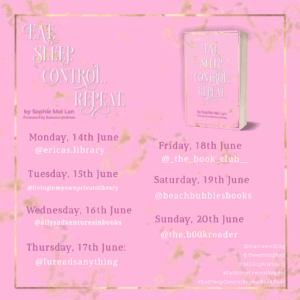 Many people have also put pen to paper during the Pandemic and began scribing their own memoirs, their 'autobiographical books' to document their own life journey or to store memories. This 'space to create,' allowed me pockets of time to finish writing my first published book.
Finally, after three years since signing my book deal which shares my recovery journey from 'self-harm to self-love to be truly successful,' the prose evolved with me.
As I discovered writing our own life stories can be cathartic yet painful, and also serve as a therapeutic reflection during periods of isolation.
The verbal expression can be clouds of thinking, whereas writing is like a train-track. I organised my life into headlines, our schoolday go-to is a chronological order but fortunately, as a trained Journalist, I realised it was the themes that resonate with the reader that would enable my book to be most helpful in sharing my story and that I had to find the key lessons I'd learned as well as deep insights into parts of my story that mattered most. I was so grateful to have the support of the editor and memoir expert (aka my literary seamstress come, counsellor!) Diane Hall to steer the ship over the rocky seas and transform it into a steadier train.
The hardest challenge was not documenting all of my fragmented story of addictions and healing which definitely has no linear trainline, but deciphering what was of key-value to others too.
It's not always pretty, I have included pretty graphic details of the 'my ugly side of eating disorders' in places because it was important for me to illustrate my most shame-inducing moments to help others know that you can heal from those feelings, forgive yourself and love the person you are. So they are not alone and that we are struggling not 'grotesque.'
I discovered that whether you have had huge headline life stories published like me or turning points and twists on a more subtle level, it is actually the latter that has personally taught me the most.
The power of reflection is 'only looking back to see how far we've come,' how we grow daily, and the fact that life isn't about the destination but this journey of resilience and most of all, the true strength in using stories to connect each other on our perfectly imperfect journeys. It's about inner-growth, being judged, and learning to heal from being my own biggest bully.
"Buli-mia was the bully inside me."
And whilst, like every good 21st-century author I have my books scattered around my home as publicity prompts when carrying out online book readings and speaking engagements, I have never felt compelled to re-read it because I find other people's memoirs more interesting. I have already lived, documented, forgiven, and closed that chapter in my life.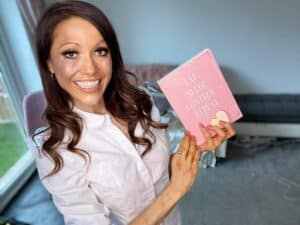 Here's where I should add: 'Eat. Sleep. Control. Repeat.' is "an amazingly insightful, gripping read. It just goes to show that we never know what is happening behind someone else's closed doors," says ITV This Morning Presenter Eamonn Holmes and, is available from www.hallgoodbooks.com priced at £9.99 (includes a free gift) and is on a digital tour all this week. Another cringe-worthy necessary lesson learned from published authors. But joking aside, you need not share, publish or promote any of your memoirs because you are the master in what you share (or co-editor at least).
We don't always get this cocktail right either, some are too closed and others like me, with eye-rolls from my children, are expressive over-sharers. The former trait can mean we are in denial and prefer outward judgement of others, the latter can also be bad news meaning we are extreme-people pleasers, justifying our very existence. This is why writing has helped me to wade from overly candid slap-dash sharing to realising I am an open book by personality, I have shared a small part of my journey graphically, and whilst I cannot control judgment in life and prose, the one thing I am empowered to do is write each book or journal entry how I wish because there is a difference between privacy and secrecy.
We all have the right to write and rewrite our own personal stories.
Having only recently witnessed, the trending word #disgusting, close-up coverage of the live drama at the Euros which was streamed in close-up live on TV of Denmark footballer Christian Eriksen receiving CPR on the pitch with his teammates standing in a circle by his side as a sign of respect and protecting his human rights.
It is a stark reminder that whilst we may be genuinely concerned as humans but even those of us in the public eye have a right to privacy to share such personal stories if and when we want.
Contrary to what people think of Journalists we have a legal requirement to give people "privacy."
And even when I am training others to write their own books, or telling stories on their behalf, I often remind them they have the power of creatively telling their own authentic story.
Become self-aware, self-empowered, and confident by asserting your own boundaries and championing the rights of others because teammates or an editor aren't always immediately at the scene for everyone.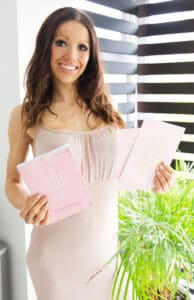 "Life is like a sparkle, a glimmer of light and shade, we wouldn't have the sparkle without either. Every story has a sparkle!"
You can read more about me at: https://www.mamamei.co.uk/about/eat-sleep-control-repeat-book/ Follow the tour @SparkleComms @MamaMeiBlog @TheWritingHall on social media. 
Join our free Sparkle Up North challenge of spreading your own tale of sparkles by going to SparkleUpNorth.com
"Life is like a sparkle, a glimmer of light and shade, we wouldn't have the sparkle without either. Every story has a sparkle!"