Like most my moral compass and core values have been challenged somewhat in Lockdown. I have gone from instagramming my surprise 'charity shop finds' to fast fashion that is delivered in the post. I have gone from a love of discovering plant-based food (often at bargain shops or past it's sell by date grub). To being at home, shopping on Amazon when I needed everything from groceries to cleaning products.
And ironically whilst it's appeared initially cheaper at first, the accidental subscriptions, the long term impact of my not-so eco friendly foot print will be long lasting and those instance hits of dopamine in Lockdown challenges from the mind dulling nature of social media escapism to the quick hits of desperate next day deliveries… and who would blame us for resorting to hedonistic ways when we are facing huge challenges in life, it is by human nature that we can and need to go into survival mode. Granted in our modern life of excess means that this so-called 'survival mode' is sometimes panic over possessions and clutter rather than the threat of being killed by a tiger… but we can still experience feelings of constant trauma from work stresses relative to some of my own personal experiences of more acute situations but I understand it's all relative and often how we perceive situations levels our response. Either way we experience trauma or fight or flight feelings and no longer always have the communities and warrior rituals to shake and heal it off. We have natural instincts but without the natural coping mechanisms often our bodies need.
And as I felt my soul dwindle, and started to get on a new track of I am determined to be more eco-friendly, less cluttered, busy and most of all, to focus on supporting issues close to my heart such as soulful enterprise, independents and community spirit which combines a lot of my passion.
Ironically as a child growing up in a beautiful community there were just three places that brought some of the community together which I attended such as the church hall for dancing and fundraising, the local charity in the park and a new shopping centre!
Now I live in Wakefield the shopping centre I frequent has a much broader offering than just groceries, less supermarket style and more community based and accessible. The Ridings Centre is my favourite place connecting the community with independent stores, coffee shops, entertainment and arts! More on them below.
Where do you like to shop?
And if you need a friendly reminder to shop local and independent now most places are opening back up, that this Independents' Day UK which is a campaign that exists to support and promote independent retail businesses which takes place this 3rd-4th July Independents account for 65% of the approximately 290,000 retail outlets in the UK.
If you're a retailer or looking for an independent don't forget to follow us and tag us @SparkleUpNorth on social media!
Have you got a special offer or offering for Independents' Day? Let us know below….
And here's more about The Ridings from me, Sophie Mei Lan at https://sparklecommunications.co.uk and a special offer to get people making the most of their array of retailers celebrating the best makers, creative talents and produce locally…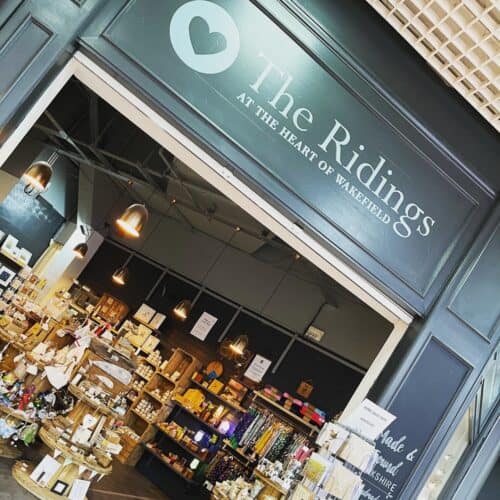 CELEBRATE INDEPENDENT RETAILERS PLUS A SPECIAL OFFER FOR INDEPENDENTS' DAY
From bespoke clothing and one-off antique finds to eco-friendly cleaning products, hand-made 'gifts for life,' to affordable arts and crafts, interesting groceries, ethical clothes and hand crafted coffee and freshly made smoothies… and that's just my favourite array of a few things on offer at The Ridings Shopping Centre-come-community hub… Whether you enjoy a self-care trim at the barbers or your eyebrows threaded like I do!…
After losing access to some of our favourite independent retailers in Lockdown, I for one am vowing to return and support more than ever our independents old and new. From craft markets to records, if there's something you love… Please shop local and independent. Whilst corner shops and independent grocery stores have reported a 63% surge in trade as shoppers turned to local outlets during the coronavirus crisis, we all know how much internet giants have thrived even more (online groceries for example, leaping up by 75%)… Not to mention the fact that most of our favourite indies have been forced to temporarily close completely with no replacement online for the personal touch and customer service like no other.
Plus, The Ridings Shopping Centre have a special offer for customers.
To grab a FREE, quality canvas shopping bag when you spend just £20 in one of their independent stores over the weekend of the 3rd & 4th July. The stores involved are: Created in Yorkshire, Made and Found – Yorkshire, Morgana Clothing, Hellraiser Records,Niche Handbags, Wakefield Antique & Collectables The Ridings Centre Wakefield, Transform Images, Future Links, Hidden Extras, Home and More, More Value Everyday and Art Originals.
Just take your receipt along to the customer services lounge on the upper mall adjacent to Boot on Saturday or Sunday between 10.30am and 4pm, to claim your free bag. Full details and the list of stores that qualify can be found here 👉 https://www.ridingscentre.com/events/free-shopping-bag-when-you-support-our-independent-retailers.
The rise of independent retail is reviving our high streets with its dynamic colourful creative offerings from our sometimes hardest hit yet strongest community bonds that independent businesses can offer. Not only when we shop local and independent are we supporting more ethical trading and sometimes supporting families as a result but I can promise you, you tend to get better quality produce, a wider variety of interesting clobber, groceries and hand-crafted goods… but genuine feel-good retail therapy.
To support The Ridings' independent retailers, you can find them here: https://www.ridingscentre.com/independent-stores