Walking in dizzying circles inside Leeds Train Station as my dyslexic dyspraxic brain attempts to navigate the arrows on the floor. My anxious attempt at public transport was fortunately and literally 'masked' and for a moment, I swapped my nerves of being in crowded places containing lots of bodies, with the 'stress' of trying to social distance.
I had mentally rehearsed this moment, because whilst I work in the media in public facing roles, I am naturally introverted and feel more at ease presenting in front of a camera, speaking on a global stage or my younger self could be found dancing live on TV in front of 10 million viewers.
But that doesn't give me as many feelings of anxiety as this part of my journey…Leeds Train Station thoroughfare… which has transformed into my public transport version of Leeds Ring Road!
That's just one of the bizarre parallels about me and in many of us. What might be a challenge to me, is relative to how I perceive it and whilst my personal fears may have developed into memories in the cells of my brain and body, I do have the learned power of mindfulness techniques I develop daily to retrain my own neural pathways.
Ironically, to the 'outside world,' I look like a confident multi-platform journalist and wellbeing content creator. Yet as I try to get out of dancing in a circle which I had trapped myself in by focusing too much on quickly trying to pass through the ticket barriers so that I could relax once I had arrived at my friend's photoshoot where I would be modelling for a few shots.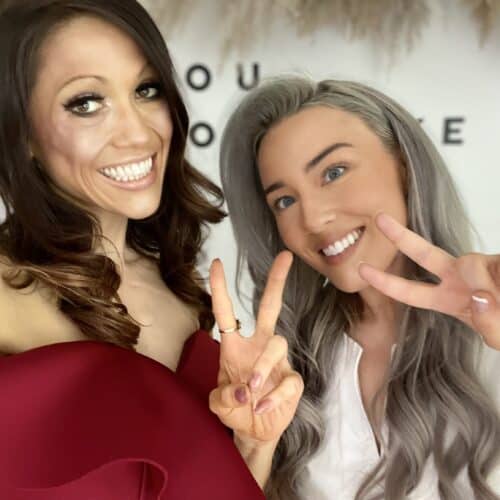 Perhaps my destination of a photo shoot for images for the media would be much more anxiety-provoking for you?
All of us are unique complex organisms made up of a range of factors.Growing up, however, as a non-Twiggy nor Kate Moss look-a-like the thought of being surrounded by my idea back then, of beautiful models, cameras and then "curvy common clueless me" would have been a greater source of nerves. But that's the power of our mind because here I am with a gaunt figure due to medical issues combined with an inflamed stomach with my physical ailments which have been neglected throughout Lockdown and, the lack of treatment over the years, which a lot of women experience due to their complex holistic health needs from hormonal imbalances to gynaecological issues.
But it depends what 'fragment' of my day you see – I only alluded to two elements of my much longer day more intricate day already – and narrowing that down further you may only stumble across a gloss photo finish online, or bump into me with my head down now walking in zig zags…or watch my raw behind-the-scenes vlog. Hopefully, you're reading this! Either way, as much as I am more candid than most, and I try to be balanced thanks to a decade of journalism, at the end of the day you will still have your own perception of one of my unintentionally curated versions from a brief segment of my story that morning alone.
So is it a wonder that those of us 'fortunate' enough to have access to the digital world during Lockdown, which in many ways has enabled us to evolve our work, attempting communication and even connecting socially, that with us all only seeing snapshots of each other's lives, some versions we have selected, some not. Plus with the added disadvantage of those in charge of profit-generating social media sites and the human fuelled bias of Artificial Intelligence, which has led people to overly scrutinise their superficial appearance or those of others.
Whilst it's been a transformational time for many, these self-reflections and judgements have been neither positive or negative.
I am one of the lucky ones who initially fell on to the addictive bandwagon of the 'noise' of social media in times of need, after a long history across platforms and life experience, I knew only I could tear myself off the messy mass of information and eventually use this time to start living in the present no matter how painful or joyous it has been at times!
Sadly those less well versed into the pros and cons of our professional-personal blurred world of online, it has been a place of depletion along with the relative impact of the Pandemic on individuals. It is important to not only join together to evolve but also to start viewing our own minds and bodies as one.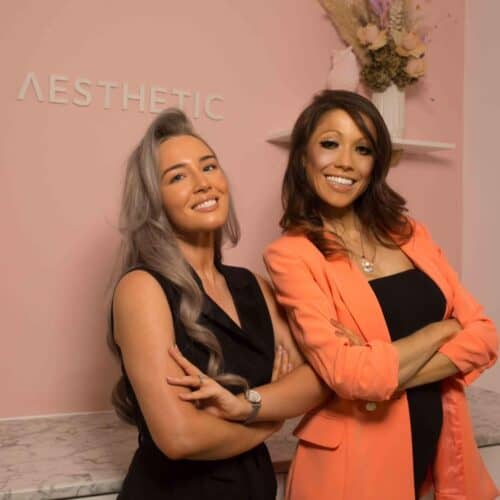 I have noticed an increasing appetite to fragment our minds and bodies into 'parts' where we have become increasingly fragmented about 'hang ups.' From a need for more people embracing their bodies and going from the previously status quo of 'size zero' models to a 'strong is the new skinny' vibe for women specifically. I myself at times have been swept up by this 'anti-institution' vibe which has been needed for a shift in presentation of 'body types' in the media – but now we are in danger of demonising a range of body types from whatever you class as a 'healthy' or 'unhealthy figure.'
Whilst we cannot completely control Covid or our bodies… what is in our power is to the connection we make within ourselves to acquire the knowledge (I too have learnt the hard way), that photos, body types and our own perceptions need not focus on one data point showcasing any array of purely aesthetic stories. Whereas our minds and bodies are internal memories and sketches of maps for aspects of our lives as we evolve like nature. Let's move to a world of wellbeing, optimal health and, 'Mind and Body Neutrality.' It may not sound as 'sexy' as other fads… but even if I have to change the name each time, so it sounds more appealing!
None of us get the balance right all of the time but ignore everyone else and begin within. Only then can we be the true masters of our own lives rather than letting society, culture and our world of excess take control, making us feel in a deprived state of not 'being enough.'