Self-Healing isn't selfish it's self-full – now's the time to take our power back!
As the salty air absorbs into my skin, I am reminded of why such self-healing isn't anything new but it stems back to the soulful staycations of the Victorian ages who would also head to the seaside to allay a variety of ailments.
After craving the scenic freedom that the stunning Yorkshire coast offers in abundance, it seemed like mind over matter when my last-minute spa trip fell through and I had nowhere to stay near Aysgarth Falls.
Whilst disappointed not to head to one of my favourite haunts, I was undeterred to seize my opportunity of a self-care staycation out of my wonderful West Yorkshire abode. In a world of controlled chaos, particularly at the moment, I appreciate more than ever a spontaneous spot of travelling too as well as discovering new destinations.
Instead, I stumbled on a last-minute deal at a spa hotel by the seaside resort of Saltburn, a fossil stone's throw along the Jurassic Coast from Staithes which incidentally is another place I had yet to frequent. Better still it is a renowned location for foraging too for 'posh delicacies' that are usually imported, such as seaweed, which I love to eat (with high fibre content and iodine which can help your thyroid, especially Kelp) and I use it on my skin with all its nutritious healing properties.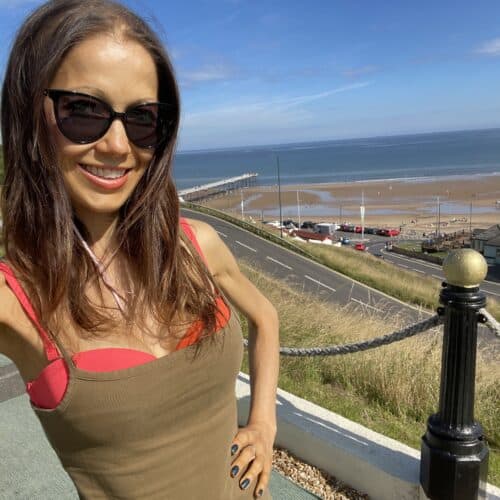 As soon as I step foot out of the car, I feel a peaceful sense of escapism as I breathe in the fresh air and a deep breath out as I look out across the crashing waves.
I struck lucky finding an abundance of water to help soothe my soul, after riding the waves of a hectic urban life. I was ready for my ultimate DIY self-care package of Yoga, studying, and writing.
Experimenting too with new experiences from salt 'halotherapy therapy or water healing as author and environmentalist Robert Deakin shares the idea of 'wild swimming' through the waterways of Britain. "I wanted to follow the rain on its meanderings about our land to rejoin the sea," he wrote, "to break out of the frustration of a lifetime doing lengths." 
After all, wellbeing in my world should be accessible, you work with what works for your health, what self-care means to you right now, and what works in your world.
Whether you're venturing out on a staycation or carving a sanctuary at home…  healing needn't come with a heavy price tag, as most giving practitioners will explain. Inevitably, you may need some study time and a kickstart led by a designated practitioner. But true lasting healing comes from within, hence the power of mindfulness and meditation to achieve the ultimate state of consciousness or 'oneness. I love having my handheld but I have also learned healing strategies for home and away. Start by planning your personal 'power' weekly routine that will support you, prepare and then 'declutter.' Whether decluttering be in possessions, places, people, or any other toxic triggers, I find this uncomfortable and very messy but at the moment, for example, I know this is my hugest hurdle so it is most needed to enable transformation.
But if you're already a clutter-free Yorkshire Kon-Mari, you may just want to simplify your schedule from your social life to your holiday itinerary. It's important to allow not just physical but mental space to create (note to self too as creative minds tend to swirl and avoid processes!).
It also means we can start to clearly identify any energy blockages with our own health including identifying any people, places, or even possessions which may deplete us.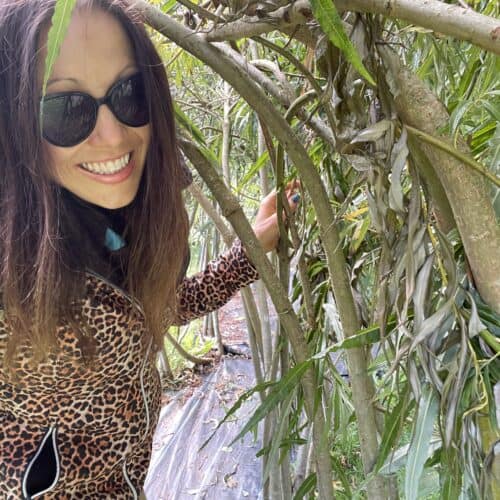 For me, the latter has been truly profound as I really feel others' energy vibrations aka 'noise' whether it be verbal or non-verbal. As we know some people can have a calming effect on us and others may trigger us so who we spend time with at home in Yorkshire or on staycation can help or hinder a sense of healing.
When you've carved out some space, you can then begin to create an environment that facilitates your feeling as well as possible. From scented candles to journals or simply yet most powerful time for you to practice your own self-care. Check-in with how you feel in the moment, what do you need and what helps you prosper in the now? As the Ayurvedic method suggests, we need our plans to suit our personality and energy flow.
You may want to use salt, crystals, or even chakra dance healing techniques or simply clean, shower and swim, but all of us no matter where we are in life or Yorkshire, can start with the most powerful resource, the breath, and simply the act of making the intent to heal yourself will begin your journey…
Read more at https://mamamei.co.uk https://womenswellbeingworld.com