The glaring screen of the computer, endless broadband blips and phone calls have left a lot of us feeling more isolated than ever, craving the human spirit.
Resulting in whole teams of work-from-home professionals feeling stressed, lonely, and digitally overloaded.
As a digital journalist, most of my work is online or facing a lens. But in Lockdown I began loathing my laptop which had initially empowered me as a freelancing home bird.
So it's no surprise that there is often reluctance with technological leaps such as making digital 'meta' humans in a matter of minutes and projecting humans into a TV studio instead of travel.

Has this period triggered my ultimate transformation from a tech-lover to an outdoors explorer?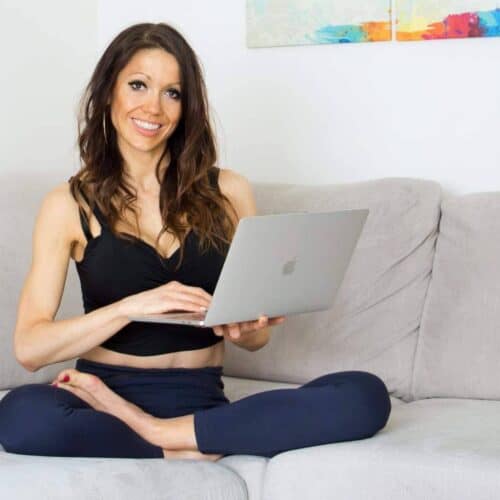 Our multi-platform columnist Sophie Mei Lan shares how technology can serve us rather than stifle human connectivity, developing communities and relationships by incorporating both the digital and real-world…
"What we become is up to you" as the Amazon Prime documentary Above Human states.
We, humans, are the inventors of how we use and develop digital technology when it comes to fostering community spirit, connections, and even ways to enable real-life communication. My only fear has been digital accessibility and being left 'behind' as we need more diversity in technology to reflect in the future 'digital model.'
But I for one feels reinvigorated, after having my creative mind sparked by a journey exploring a new extended reality (XR) studio at the XPLOR facility, in Production Park, Castleford. No need for me to be beamed into a studio for once, as we now have one of the best facilities around. If it's good enough for Lady Gaga, Metallica, and Hugh Jackman, it's not a million dreams away anymore for me.
I discovered more about meta-humans, XR technology that merges virtual reality with the real world to showcase live events, dynamic shows, and sporting events such as the Olympics with BBC using the old-school green screen to attempt this and ITV using the latest in LED. The technology is so advanced that at times it's hard to decipher between the two worlds.
XR acts as an 'add-on' to existing technology that can create connections with communities near and far in real-time. You could be on-air interviewing one person in a studio and another in a different country as if you were all together as well as simultaneously having a live audience and tv viewers watch.
Rather than 'replacing' communities, XR is forging more connectivity amongst people who may not have first 'related' to one another with introductions being filtered avatar photos. It also allows for these deeper relationships to be more accessible, overcoming barriers such as travel, disability, and personal responsibilities.
Some see it as a threat to the world as we know it, but people are always reluctant to change and I am enthralled to embrace this opportunity that will transform traditional media for us all. Plus with more nationals and creative hubs like Tileyard North set to open on my doorstep, bridging the gap for the creative industries up north, it feels like for once us Yorkshire folk may be spoilt for choice.
In need of inspiration or enlightenment? Head down the road to Cass. You may even find this digital journalist beaming guests live and pre-recorded for her latest Youtube documentary.
I am making sure however I continue to support digital accessibility with our new project Digitally Active to connect, support, and share advanced digital skills with disabled tech-lovers who want to work in the industry yet face barriers. You can find out more at yorkshirefamilies.co.uk