Making sports accessible is much more than ensuring physical activity opportunities are inclusive to all. From disability access and support for spectators at match days to participation in sporting events and activities, from discounted entry to ensuring an encouraging environment… And of course, it's how sports clubs and the fitness industry create opportunities for more diversity and talent to access opportunities (but more on that below, or head straight to https://yorkshirefamilies.co.uk)
A MORE INCLUSIVE FIELD MEANS MORE TALENT ON TRACK, NOT JUST 'OPPORTUNITIES '
For a lot of paralympians, athletes overall and disabled sportspeople, it is about "mind over matter, mental rehearsals, muscle memory, and perseverance."
As one disabled athlete explained recently: 
A gold medal is different for a paralympian because "we have already succeeded by overcoming a 'tragedy' which tried to prevent us from healing or even living. 

"We all have an unwritten code as our life has already been incredibly tough before we step on the track."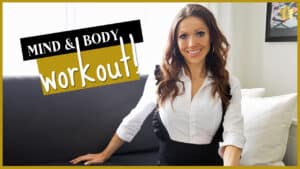 "Climb the stairs," "belly dance whilst hoovering," "incorporate activity into your daily life rather than make movement an added bonus," was my mantra to encourage my students and friends alike to live an active lifestyle easily.
My bid to incorporate fitness into our lives for free and as I thought, making sports accessible. After all, I am all about convenience to reduce the unnecessary commute to the gym to climb a stair machine for the sake of 'keeping fit.'  
But as I epically fall downstairs at a recent work event, I am left red-faced as I haven't shared just how hard it had become for me to even climb the stairs. 
At home, I had been privately panting and practically crawling up my stairs, cursing the fact my wellbeing sanctuary aka my bedroom in the attic is three stair cases away. 
Yet as I nervously return to dancing, a lifelong hobby career of mine, to my surprise, my hips start flowing to the music, my feet tap to the beat and I am smiling. Even taking physical steps has been a struggle this Summer following a long stint in hospital awaiting surgery. 
Somehow my muscle memory fires in as I attempt to follow the upbeat tunes provided by my local Zumba instructor Cat Thompson in which our shared love of dance blossomed via zoom-in lockdown sessions.
I myself have completed numerous certifications in dance and even completed a Zumba instructor course, but Cat's class is for me. Judgment free, high energy and for everyone.
I don't want the pressure of people watching me or assuming what I can and can't do, I just need this supportive space to move, heal and dance freely. 
Dancing is my method of movement to the rhythm of life. For some, it is HIIT workouts and for others, it's competitive sports. 
It is these safe sacred spaces of a local dance class or sports club where so many of us take time out for self-care amongst other humans who often experience internal and external stigma in their own way. 
In Zumba and bellydance, we talk about moving your body as a conscious beautiful vessel rather than something to be judged, sculpted or flawed. 
With each cha-cha, shimmy, and poised mudra, I let go of my internal military commander voice I only use with my own body and I release the frustration at the pace of my recovery. 
I replace this with a beaming smile, a hip drop and suddenly I feel like I am arabesque-ing up the stairs. 
 Cat's Zumba is every Wednesday at Agbrigg Community Centre 6.30 pm-7.30pm.
For more classes, from tea dances to football teams that embrace everyone, go to https://yorkshirefamilies.co.uk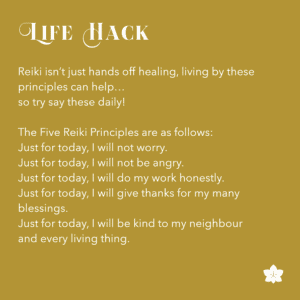 MIND CHALLENGE – 
Try listen to your body! Check in with how you're feeling. We focus on communication with others but what about reconnecting with ourselves? 
That's the power of self-healing! 
Life Hack 
Reiki isn't just hands off healing, living by these principles can help… so try say these daily! 
The Five Reiki Principles are as follows:
Just for today, I will not worry.
Just for today, I will not be angry.
Just for today, I will do my work honestly.
Just for today, I will give thanks for my many blessings.
Just for today, I will be kind to my neighbour and every living thing.
Did you know? 
Some of the eastern terms for energy which is a core part of well-being? 
Qi
Chi
Ti
Ki 
Prana 
And many more… 
Body Workout: 
Workout 1
Lower body workout 
1.) Single leg squats  x5 (each leg)
2.) TRX leg curls  x10-15
3.) Rollouts x10-15 
Repeat 3-4 sets , Rest 60-90 seconds between each round.
Workout 2
Full body workout 
1.) Box jumps  x5-10
2.) Ring rows x10-15
3.) Press ups x10-15
Repeat 3-4 sets , Rest 60-90 seconds between each round.