A woman lies on a hospital bed with just a sheet covering her lifeless body, her face is left exposed, with just harsh drawings layering over her years of deep beauty, otherwise known as wrinkles. 
Some of her history is about to be wiped away as she would rather have younger-looking skin in this pursuit of perfection. 
This woman has spent the last years of her life working shifts to pay for her face to be sliced open because 'then I will be happy.' This woman is much more than her so-called flaws. But who can blame her for searching for external validation when she has been bullied for most of her life.
LABELLED: "Ugly," "A scrounger," and "a weirdo."
To others she is a confident content creator, posting daily selfies and heavily doctored images as she likes to 'show up' daily for her thousands of followers. 
 This labelling escalated as her platform grew, feeding her insecurities. She began doctoring her images as the insidious trolling impacted her already struggling mental health. As she grew in 'fame' she feared for anyone to see her in 'real-life,' until she had had her desired plastic surgery. 
Most content creators I know get trolled for their appearance which further fuels their insecurities leading them to digitally alter their images and in more drastic cases full-blown plastic surgery to look like a Snapchat filter. 
A proposed new bill, however, would require social media influencers and other publishers to label digitally altered photos, in an attempt to protect their audience with who they have influence. 
As someone who works online but also has a history of eating disorders, it has challenged me because whilst awareness is needed, I am not convinced the solution is that simple, I wish it was. 
I know from personal experience how my triggers have not always been as transparent as only stemming from photographic portrayals of 'beauty.' It is a deep systemic problem of how we see, treat and judge aesthetics in society. 
Yes, multi-media platforms all have an influence but when we whittle it down to individual influencers who have also been conditioned, there are very blurred lines.  
I asked the 700-strong influencer group I run, Sparkle Content Creators Collaborative, for their thoughts. Most people including influencers agreed that the bill should be passed at face value which I initially echoed because in an ideal world everyone would have the confidence to 'show up' on social media as themselves.  Many would even grow their platform if they did this more as there is a real trend in 'authenticity.' But a lot of influencers I know have mental health problems or their own personal life challenges which is why they turned online for a creative outlet to publish their work.
Influencers do have a responsibility and can have great power, but many are also vulnerable.  Would I prefer an online community mainly made up of super confident privileged people who bare their faces, bodies, and homes without filtering? Definitely not. There are a lot of huge issues with fake news and images but there is also a level of freedom and democracy I see online where people's voices which would normally be stifled, are expressed.  That said, even I hadn't realised just how much some images are altered via apps and face tuning technology which can be largely sexist and racist. 
I would like to see us working from the ground-up in boosting people's self-esteem but then working from the top-down when it comes to regulating the industry because we do need to protect people from being conditioned by the huge tech companies who create and allow such scrutiny. We need to start with the root issues in society rather than just pluck out the results of such negative impacts. 
I think many influencers need more protection because they simply reflect the saddening disembodiment so many people experience living in today's world. 
I choose to share my life journey with the #perfectlyimperfect alongside live candid images to show people that we can thrive in life despite its ebbs and flows. I am more resilient than most, however, after a long personal journey of transformation.
Even I have moments of 'weakness' as I challenge myself not to scrutinise my appearance and seek beauty internally. I do this by following my heart to create collaborative projects such as the Women's World of Wellbeing in which we hosted our first feel-good photoshoot with photographer Andy Plues of Ja Ja Photography and Cerise Make-up at The Ridings Shopping Centre with us all showing up just as we are. 
I have also had a tugging for a while now that we need to work alongside influencers to build their self-acceptance, resilience, and mental health so that their content is also reflective of truly confident people. For me, we need to challenge those at the top-down as influencers and independents are often challenged as easy scapegoats. We need to start insisting social media companies, face-changing apps, and large publishers sign up to a clear agreement first.
As Hull-based blogger Hollie Ann said: "Influencers are humans just like anyone else, should other people be forced to announce they've had plastic surgery? Some stage makeup is just as effective as photoshop too." 
But Jen Mellor said that she agrees with the passing of the bill. 
"Why should anyone compare what they see in a mirror to something composed with software."
Emma Hunt added: "so long as everyone does it including the big magazines."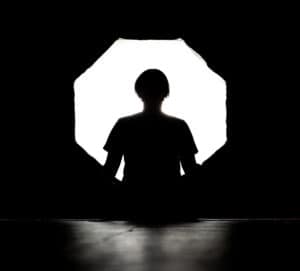 What are your views?