Take a look inside this community sanctuary disguising as a shopping centre. It might be the
rainy weather, the lull of the shops, The Reel cinema or the angel wings graffitied on the wall
which draw you inside The Ridings Shopping Centre.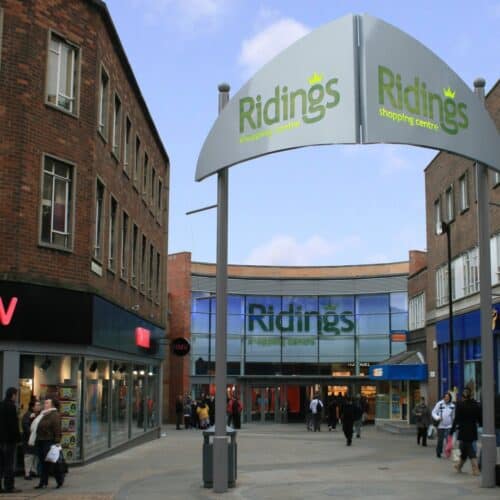 In a time where community centres are closing down, pubs are shutting as well as the sports
clubs, there are a lack of safe spaces for people to meet, eat and express themselves. The
Ridings decided to lend a helping hand to the local community through providing free
community spaces, hosting groups, market, events and meet-ups.
There's also the popular food court where you can relax, eat, drink and even watch
Wimbledon. RubyLou's provides pub grub in a friendly atmosphere and Grow Wakefield
even have a rooftop allotment.
But if there was ever any question this place provides a rainbow for communities they are
creating a special rainbow at the entrance opposite Wakefield Cathedral for Wakefield Pride.
The Ridings will offer a welcoming thoroughfare to city's annual festival and parade which
celebrates the lives of LGBT+ people from across the district and beyond.
You can also bag you perfect Pride outfit from Wakefield Hospice shop, Primark or you can
design your own T-shirt and the T-shirt printing company.
The Ridings Shopping centre also has a purpose built inclusivity bench, welcoming everyone
to sit, chat and connect.
"I'm so excited to see this," said community campaigner and make up artist Drew Ashlyn.
But it's not just for summer, The Ridings offer a rainbow in the storm for many communities
throughout the district.
Follow @ridingscentre