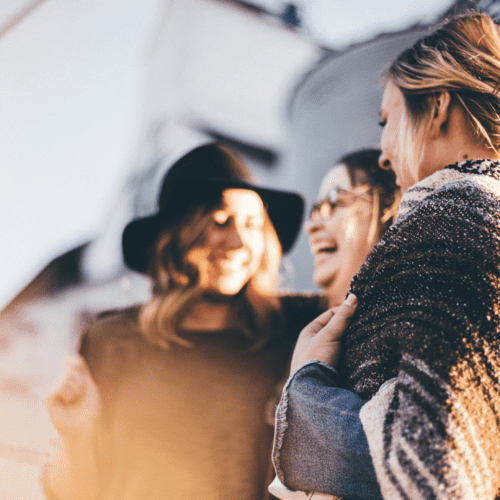 It's rare you're looking to find a drafted grant application and you keep stumbling on notes from the funders from when you too used their service.
While people now call me a 'media expert,' most of all I am 'an expert by lived experience,' when it comes to mental health problems.
Not only can I now value my lived experience, I can use it in my career as a journalist and most of all as a 'social entrepreneur.'
If I hadn't have experienced a range of inequalities growing up, I don't think I would have found dance, writing or vlogging in the same deep way.
If it hadn't been for someone guiding me I don't think I would have always tapped into creativity as a form of therapy throughout my life. It takes me out of my head and into my art from the heart.
This is technically social prescribing which is what Livewell Wakefield do so well.
I guess you could say that thanks to their funding for our Community Media CIC, to fund us delivering free media workshops for community organisations and those they serve, I personally have gone from service-user to service-provider.
But that's the best thing about social prescribing is that it redefines my label as someone with "insert mental illness here", with a creative profession. I am a writer not a "service-user with depression and anxiety," or even "provider" – my expertise is lived experience.
The definition of Social prescribing is simply:
"Social prescribing is a means of enabling professionals (often healthcare practitioners) to refer people to non-clinical services to support their health and wellbeing. A key component of social prescribing is link workers who are specially trained to support people in identifying what matters to them and designing their own personalised solutions to help with social, emotional or practical needs to improve their health and wellbeing. This often utilises voluntary, community, faith and social enterprise services such as choirs, gardening clubs, exercises classes, art groups and many more.
There is an ever-growing body of evidence supporting the impact social prescribing has on people's lives as well as its impact on reducing costs and workloads within health and social care." Social Prescribing Network.
My writing, video-making and connection with other people through shared stories not only helped me to heal and give me a voice, but it has now forged my career as a journalist and community media social entrepreneur with a mission to 'ensure all voices are heard.'
I now write blogs and columns like this one using my skills as someone with lived experience and creative skills that I would not have without my 'madness.'
Creativity has taken me outside of my own head and ensured I felt heard, helping to unpick all those moments where I have been unheard.
But again, I can't just revel in my now privileged position of having a voice, now it's my time to give back. This is why I now run Community Media CIC (communitymedianetwork.co.uk) in which I work as communications and community journalism trainer, specialising in storytelling, story sharing and mobilising techniques through multi platform media with our mission being: Ensuring all voices are heard equally.
We work with 'profit-for-good' organisations, communities from a range of backgrounds as well as working with organisations and their 'service-users' who we call 'experts by lived experience' because language is powerful.
I am no longer "a victim" or "mental health patient," I am Sophie, the Vlogger, Content Creator and Media trainer, founder of Community Media CIC.
We must strive towards creating inclusive communities where individuals are empowered to prosper rather than to merely 'survive.'
It is such worlds we can nurture by working together.
Whether your creativity is ignited inside the safe home buried amongst an urban row of terrace houses like it was with me or it is simply picking up a pen now, just try it.
Read more from Sophie at https://mamamei.co.uk
https://sparklecommunications.co.uk
https://sophiemeilan.co.uk
https://yorkshirefamilies.co.uk
Mama Mei (aka Sophie Mei Lan) has had mental health issues since she was a child. She found that writing and exercising helped her more than medication and she's now an award-winning blogger and vlogger specialising in mental health and fitness. Sophie is supporting the College of Medicine's call for health professionals to be enabled to refer patients to a range of local, non-clinical services to support their health and wellbeing.
"As long as I can remember I've had severe anxiety and depression and have even had periods of hearing voices. When my daughters were quite young I trained as a journalist – I found the job pretty overwhelmingly k but what it taught me is that writing is wonderful therapy. Thanks to encouragement from a mental health nurse, I started blogging and vlogging about my condition and it's really helped me – and hopefully lots of other people too. I'm not anti medication but it's not the only answer as it can dampen your creativity. The professionals that help me now treat me more holistically – they don't just drug me up. Writing has given me a voice and a sense of purpose and I've come to realise my craziness is not something to be ashamed of. When the pandemic started I really panicked as my support network was taken away but then I started exercising every morning and realised I could still connect with people through my writing. It's my passion and purpose and it's made me realise how resilient I am."