Leeds International Festival of Ideas: What is it? What's On? Challenging our minds
What is Mental Health? Is Mental Health Awareness enough?
We know one in four people have experienced a mental health problem but when we talk so much about mental health, are we taking enough action? And what actually is mental health?
Two huge questions to discuss on a hot Thursday evening but so important.
But the power of debate is questioning all of our thoughts and having an open conversation about a topic so many of us feel challenged to talk about.
All of the panellists had our own journey to get to where we were mentally and physically in life and even overcoming anxieties on the day.
While we had shared interests and a passion in mental health, we were all very different and that was the resounding theme that no one size fits all when it comes to managing mental health problems.
The key is to hear one another rather than just listening or talking. For some it's good to talk, for others it's good to move or play and for me I like to vlog.
Even that day you wouldn't believe watching me but I had severe anxiety leaving the house, whereas for others the podcast made them nervous.
But if in doubt, I now vlog it out.
You can still be part of the change and get involved in the festival.
There's a talk on mental health with star panellists which I'll be going to:
In the wake of the pandemic, raising awareness and conversation about mental health, have we now assimilated as a society into being more vocal about our personal struggles, more open and sharing or not? We hear from a range of panelists on why it is important to talk about mental health and what more needs to be done to empower people to have those chats, and how much further do we still have to go, before we can truly reach destigmatisation of mental ill health issues.
Leeds International Festival of Ideas 2022
Leeds International Festival of Ideas (LIFI) is a metropolitan celebration of new ideas and innovation, which aims to introduce the brightest minds to the city and the city to the brightest minds to discuss new ideas and the world of tomorrow.
The festival, brought to the city by LeedsBID (Leeds Business Improvement District), brings renowned names, experts in their field and some of the world's most exciting thinkers to Leeds to share thoughts and ideas through a programme of inspiring keynote talks and thought-provoking panels, with its range of speakers just as diverse as the subject matter.
Visit leedsinternationalfestival.com for more information.
About me:
J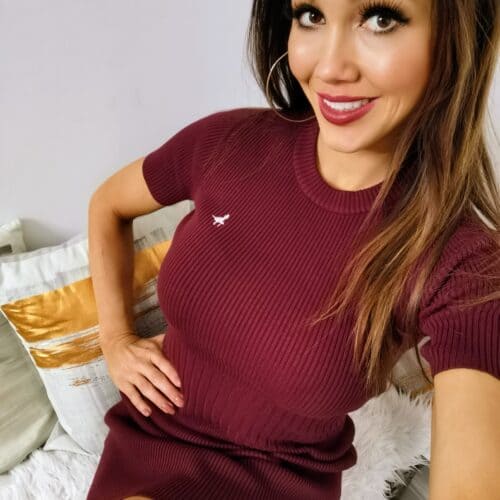 ournalist, Community Media Social Entrepreneur and Content Creator specialising in mental health, wellbeing and neurodiversity.
On paper Sophie Mei Lan is a multi-award-winning multimedia journalist, serial social entrepreneur, and mental health content creator reaching more than two billion people worldwide. In society she is labelled as a mixed race, neurodivergent, mental health service-user and single mama.
Sophie has many labels and is a self-proclaimed 'diversity tick box,' but in reality she doesn't fit in any one box. Sophie has discovered media as her vehicle to express her own voice and now those of others within a range of communities. Going from surviving to thriving and having her own book published Eat. Sleep. Control. Repeat on her rollercoaster eating disorder recovery. .
Sophie now embraces her #perfectlyimperfect life as a "proper Yorkshire" single mama creating raw, real and relatable content from the heart and facilitating workshops to help others use digital media to express their own story.
Sophie runs Sparkle Community Media CIC @SparkleCIC https://sparklecommunications.co.uk. She Blogs at Perfectly Imperfect ( https://mamamei.co.uk) and vlogs on her Perfectly Imperfect youtube channel youtube.com/sophiemeilan
Follow her @SophieMeiLan #PerfectlyImperfect Go to sophiemeilan.co.uk
Peace, Love and Shimmies with Sparkle
"Life is like a sparkle full of light and shade and that's how we sparkle."